The "sharing economy" is supposed to make life easier. The attraction of tailored services, delivered on demand and on time, is the fuel powering dozens of major startups. But there's one old-economy problem that refuses to get out of the way: red tape.
"There is a huge emphasis for employment businesses to carry out valid background checks in line with regulations – and there are fines and even criminal sanctions if you aren't doing it in the right way," says Kate Shoesmith, head of policy at the U.K.'s Recruitment & Employment Confederation.
U.K. startup Onfido, founded in 2012 by three Oxford graduates, has developed technology to automate these checks so companies can speed up their "onboarding" process, without requiring candidates to fax, scan or even physically show their ID.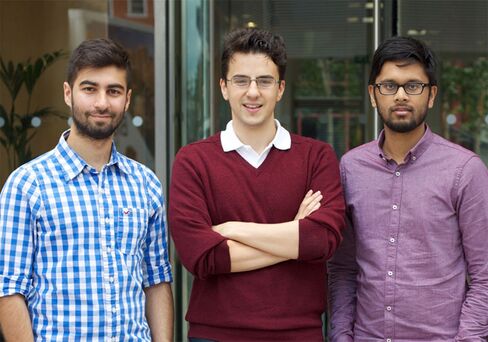 Onfido counts food dispatcher Deliveroo, on-demand cleaning startup Hassle, U.S. car-sharing firm RelayRides, and recruitment company Hays among its clients. It teams up with all of the relevant databases in any given market. That means in the U.K. Onfido can check and cross-reference all three main credit agencies (CallCredit, Experian and Equifax), as well as visa status, criminal records, education records, terrorism databases and global watchlists. Checks take place in real-time unless the third party – such as the Criminal Records Agency – takes longer to return the data.
Identity Verification
There is a catch.
"If you're not checking the person's identity first you might be checking the records for the wrong person," says co-founder Eamon Jubbawy.
Onfido says its proprietary passport and ID card verification technology – which works remotely using a smartphone camera or webcam – is designed to flag if a document is forged, doctored or stolen. "We use machine learning to make sure the system gets smarter with time, finding patterns in documents that are forged or stolen and eliminating human error," says Jubbawy.
The startup also offers webcam-powered facial recognition technology to match the person's features to their document photos.
Onfido has rivals. California-headquartered Jumio – which has clients including Airbnb and British bank Halifax – offers a similar identity-verification service, using webcams to extract data from passports to simplify the sign-up process for customers, although human "document experts" check security features. There are also countless providers that do the database screening (Checkr, HireRight and SterlingBackcheck) that Onfido offers – but the combination of services is valuable to startups.
Hassle, which lets you find and book cleaners, was one of Onfido's first customers.
"We do hundreds of checks per week so it's important we can do them quickly and efficiently," says Hassle CEO Alex Depledge. "For us Onfido is the cheapest and the most robust."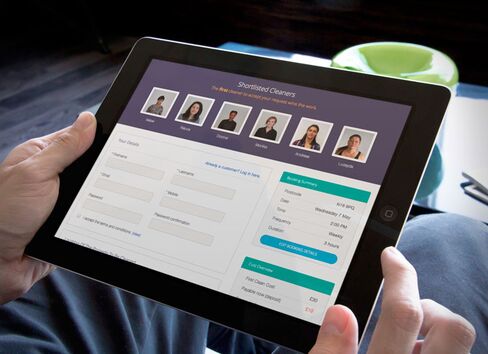 Shoesmith of the Recruitment & Employment Confederation is more cautious: "Automating the process sounds like a good innovation but it won't replace the people-power needed to make sure it's being done effectively."
Simple checks start at 10 pounds ($15) with a discount for volume customers. The price rises with complexity with bolt-ons costing between 10 pounds and 44 pounds.
Startup Risks?
Onfido also provides Anti-Money Laundering (AML) and Know Your Customer (KYC) checks for fintech companies that need to comply with financial regulations.
Wealth management startup Nutmeg has just signed up. "We used one of the big three credit bureaus before and would manually check identity documents if necessary. It's super time-consuming and expensive," says head of strategy Slava Kremerman. "Onfido is a single vendor for both checks and it's best in class for both."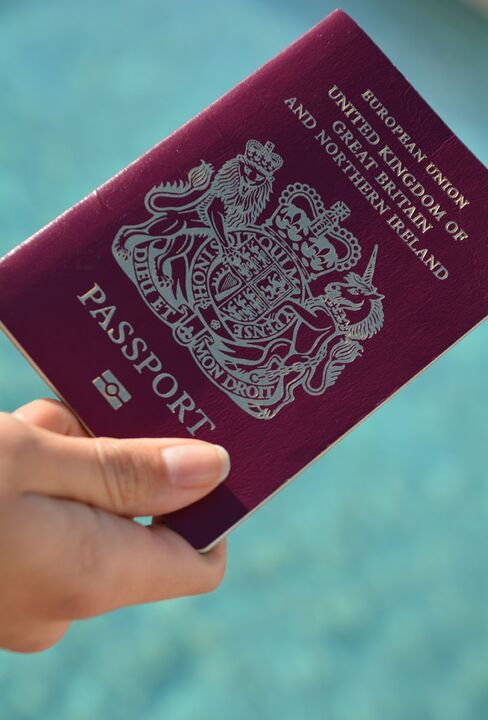 Onfido is trying to move up the food chain into the retail banking sector – where Jumio has already had success.
"Their addressable market is enormous and I couldn't help but pay attention [to Onfido] when several of my portfolio companies started to use the service," says Eileen Burbidge, a partner at Passion Capital. She adds that it's the one seed company in London that she didn't get the opportunity to meet: "Which I really regret."
"There are so many of these companies all offering slightly different services," says Richard Major, a partner at PwC who specializes in financial crime. The challenge is finding one that integrates with existing onboarding technology while meeting the expectations of the regulator."
"Banks also need stability and long-term viability from vendors," he adds, suggesting that startups can be riskier partners.
Earlier this year, Onfido raised $4.5 million in Series A funding from Wellington Partners and CrunchFund as well as angel investors including Lastminute.com co-founder Brent Hoberman, BlaBlaCar cofounder Nicolas Brusson and former Google U.K. managing director Dan Cobley.
It's been using the cash injection to expand to the U.S. and Asia. The 55-strong team now serves 1,000 customers, says Jubbawy.
"We want to be able to service any company globally. Whether it's a big multinational or a startup in the sharing economy, they want one global provider, otherwise it makes no sense operationally."
Before it's here, it's on the Bloomberg Terminal.
LEARN MORE