The Sting of VW's Slap Across My Well-Moisturized, Euro-Loving Face
In which a cappuccino-sipping media professional loses the smug sense of superiority he once achieved just by driving a Jetta Sportwagen TDI.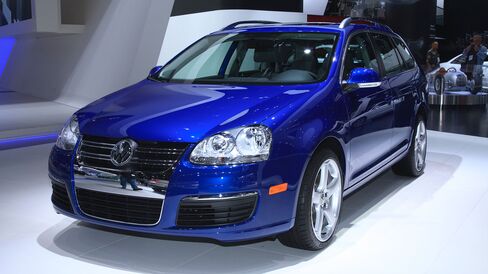 So a couple of things about me: I am a Northeast-dwelling, cappuccino-sipping, Whole-Foods-shopping media professional. I am also a lifelong lover of cars. I have reviewed them professionally, on and off, for 15 years.
Is it any wonder I own a Volkswagen diesel?
I bought my Jetta Sportwagen TDI, perhaps fittingly, on Halloween in 2008. Now it's frightening what has become of my car, which has been wearing a costume the whole time. The diesel disguise was one of European sophistication and 21st century frugality—a potent blend to a car-loving liberal-arts graduate.
At the time of the purchase, I was seeking a car for my new family; my daughter had been born the year before and it was time for a car of my own. I'd spent the previous year and a half doing some car coverage for a magazine, so I was driving a new car every week. It was the perfect research you could do before making a purchase of your own: a weeklong test drive of every family car in the market.
When I decided I wanted to buy a car, I had the Sportwagen TDI at the top of my list. Over the weeks and months in which I drove every Honda, Toyota, Ford, and Hyundai under the sun, it never fell from that position. It was, I thought, the perfect car for a poncy Europhile such as myself: a German (Euro!) station wagon (so Euro!) with a diesel engine (Eurissimo!). The only thing more Euro would be a Citroën that ran on adultery.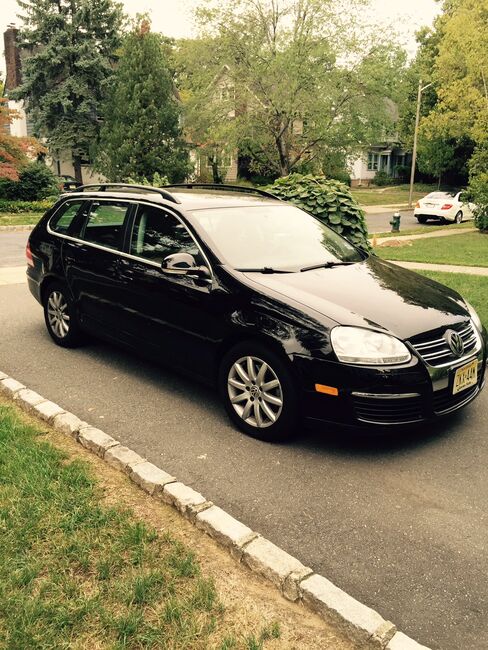 The TDI also could be justified logically. Its mileage rating was damn near 40 miles to the gallon. The engine had a poky 140-horsepower rating. Like all diesels, it had prodigious amounts of torque: a stump-pulling 236 pound-feet of it. That made the car a lively performer and a fuel-sipper at the same time. It was no surprise to me that more than 50 percent of the cars sold in Europe are diesels—we dumb Americans just didn't know what we were missing. And what of diesel's reputation for burning dirtier and releasing more junk into the air? Well, Volkswagen's crack squad of engineers gave every impression of having solved all those problems.
I bought my VW and immediately felt a wave of smug satisfaction and superiority wash over me. In the years that followed, I would bask in the glow that I had bought the Smartest Car in America. I would evangelize to any poor fool who would listen about VW TDIs, regaling them with tales of me not going to the gas station, but how it was never a problem to find one if I needed to refill my tank. How the performance was no worse than the great middle of the U.S. car market, thanks to all that sweet, sweet torque—and also that firm-but-not-uncomfortable handling and responsive six-speed automated-manual transmission.
All that smug superiority fell to the ground on Friday, when I learned of VW's perfidy. My TDI is no longer a car, it's a comeuppance. I placed my faith in the soft, manicured hands of VW, only to have the compay slap me across my well-moisturized, SPF-protected face. I now have a car that has been harming, not helping, the environment. It does not provide the benefits for which I paid a premium: Today's diesel Sportwagens carry a sticker $3,000 higher than the gasoline version. My car will perform worse once VW undoes its malfeasance. It will have a lower resale value when I want to get rid of it.
Selling seems like something I may do sooner, rather than later. What to buy next? As the VW scandal spreads, I must say that it casts a long shadow over other diesels, so that option seems off the list. But I can't change who I am entirely: I guess I'll have to trade in my tight-pants European pretension for the more white-bread insufferability of a hybrid.
Before it's here, it's on the Bloomberg Terminal.
LEARN MORE