Lanxess, Aramco Form $3.1 Billion Venture to Buoy Rubber Unit
Aramco to pay about EU1.2 billion for 50% stake in venture

Lanxess to use proceeds for share buyback, repay borrowings
Lanxess AG and Saudi Arabian Oil Co. said they will form a 2.75 billion-euro ($3.1 billion) venture to draw on the Middle East company's access to raw materials and make a struggling synthetic-rubber division more competitive.
Each party will hold 50 percent in the business, the two companies said in statements Tuesday. Saudi Aramco will pay about 1.2 billion euros in cash for the stake, adjusted for debt and payables. Bloomberg earlier reported the planned transaction.
The oil-and-gas major outbid suitors including Ineos Group AG, according to people familiar with the situation. Berenberg in a July report said that Aramco would be among the "very well-fitting potential partners." On its own, Lanxess suffered from higher costs for raw-materials such as benzene and styrene at a time when the market for its synthetic rubbers is in a phase of oversupply.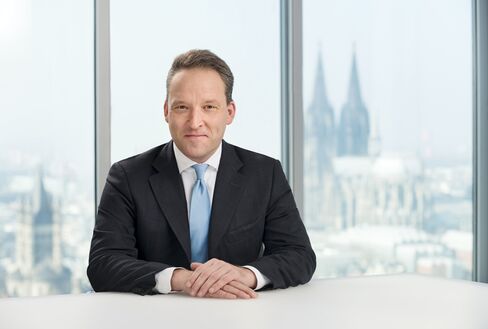 Lanxess Chief Executive Officer Matthias Zachert, who returned to the company to take the helm in April 2014 after a previous stint as finance chief, is transforming the business. As well as seeking a partner for the rubber business to reduce exposure to that industry, he has also cut jobs and streamlined production.
"We have succeeded with not just a breakthrough, but an act of liberation for Lanxess," Zachert said on a call with journalists. "We are generating so much in the way of financial resources from the 50 percent stake that we can immediately start with growth again."
Dax Drop Out
Shares of Lanxess, which dropped out of the benchmark DAX index this week, rose 3.4 percent to 47.40 euros as of 1:54 p.m. in Frankfurt. The company has a market value of 4.3 billion euros. Proceeds from the transaction will be used for buybacks, repaying borrowings and investments.
Zachert said the joint venture wasn't saddled with any debt to enable it to take part in consolidation in the rubber industry and acquire competitors. Both partners have agreed to hold their 50 percent in the venture for five years, the CEO said.
Lanxess will contribute its tire and specialty rubber operations and an elastomers unit. The sale will provide Zachert with the financial flexibility to expand other areas of the business less tied to the automotive industry, such as chemicals to treat water supplies.
"We have developed lots of very nice projects in the last six months" in the non-rubber units, Zachert said. "Until now we weren't able to go ahead with them because we had shouldered so much debt from rubber investments in the last few years. Now with this money we can make these businesses grow."
Sabic Rivalry
For Saudi Aramco, the deal marks a move from oil, gas and petrochemicals to a downstream industry that synthesizes these inputs for clients making tires and automotive parts. It will heighten a rivalry with Saudi Basic Industries Corp., which expanded into plastics with the purchase of General Electric Co.'s polymers division for about $11.6 billion in 2007.
Under the leadership of its new chief executive, Amin al-Nasser, Saudi Aramco is looking to become one of the world's largest integrated energy companies by the end of this decade. It's building a $20 billion chemical plant in Jubail with Dow Chemical Co. that will be fully operational next year, and creating special zones to manufacture end products using its chemicals around its new refineries in Jubail, Rabigh and Jazan. It's building another one around Sadara, its chemical venture with Dow in Jubail, and earlier this year obtained $10 billion in loans to finance mergers and acquisitions.
Sabic Links
"Value added, technology transfer, job creation and the possibility of opening up Saudi Arabia's petrochemical industries to international players makes economic sense for the country and sets the stage for further downstream related acquisitions in the future," said Mohamed Ramady, an independent energy analyst and former Professor of Finance and Economics at King Fahd University of Petroleum and Minerals at the city of Dhahran, where Saudi Aramco is based.
"The Aramco move comes on the heel of SABIC and Exxon Mobil's plans to expand their Saudi based petrochemical joint venture Kemya, pointing towards a possible future strategic linkage between Aramco and SABIC in the domestic and international petrochemical sector to achieve economies of scale, expertise, marketing and financing," Ramady said by email.
Before it's here, it's on the Bloomberg Terminal.
LEARN MORE