Money Follows Diplomacy Into Iran as European Interest Heats Up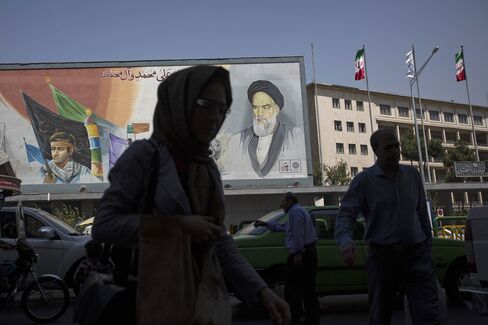 Danish drugmaker leads way with landmark deal to build plant

French telecom giant Orange linked to Iranian phone company
Diplomacy came first, now it's money's turn.
Two months after Iran and six world powers signed a landmark nuclear agreement, foreign companies are seeking to secure a foothold in an economy bigger than Thailand's and oil reserves rivaling those of Canada.
On Tuesday, Novo Nordisk A/S, the world's biggest maker of insulin, said it will build a plant to assemble its FlexPen pre-filled devices in Iran to expand in a country where millions suffer from diabetes. France, one of the countries that signed the accord with Iran, opened a trade office in Tehran this week to boost business ties.
With the nuclear accord all but certain to overcome domestic opposition in Iran and the U.S., scores of foreign investors are visiting Tehran to scour for opportunities to expand into one of the largest untapped frontier markets in the world. The agreement curbs Iran's nuclear program in return for easing sanctions that have crippled its economy and cut off its banks from the international financial system.
"Iran is a country that has great potential and hasn't been tapped," Sowmya Rajagopalan, an analyst at market researcher Frost & Sullivan in Chennai, India, who estimates the size of Iran's healthcare industry at about $30 billion. "They want to grow economically, to be able to cater to their population, and also to export to African countries and other neighboring countries."
Novo Nordisk will spend 70 million euros ($78 million) on the five-year project, it said. The announcement makes the Danish drugmaker one of the first European companies to unveil plans to invest in Iran since July. Analysts expect more to follow.
French Delegation
France sent a delegation of more than 100 executives to Tehran this week. Communications Minister Mahmoud Vaezi said Orange SA is interested in acquiring a stake in a local Iranian phone company, according to the state-run Fars news agency.
Tom Wright, a spokesman for the Paris-based company, said it was "too early to say what kind of partnership could be considered there."
"Orange, like many international companies, is attentively monitoring the development of the Iranian market," he said. Future plans "will depend on opportunities and on the evolution of international sanctions," he said.
The Islamic Republic on Monday took another step toward the implementation of the nuclear accord. International Atomic Energy Agency inspectors told world powers in Vienna that Iran's cooperation since July had advanced their investigation into past nuclear activities that may have had a military dimension.
Due Diligence
Yet investing in Iran still "requires a high degree of due-diligence as over the last 15 years dubious entities have become highly involved in Iran's economy," said Saeed Ghasseminejad at the Center on Sanctions and Illicit Finance at the Washington-based Foundation For Defense of Democracies, which opposes the lifting of restrictions.
"Partnership with such entities can lead to legal troubles around the world especially in the U.S.," he said, in an apparent reference to bodies linked to Iran's revolutionary guards. Iranian authorities say they have laws to protect foreign investments.
The concerns aren't stopping European governments and companies from targeting opportunities. Czech Foreign Minister Lubomir Zaoralek said Sept. 6 his country was ready to take part in road and railway projects in Iran. A day later, his Spanish counterpart, Jose Manuel Garcia-Margallo, said Spain wants to invest in the Islamic Republic's energy and railway sectors.
"Spain can be a good economic partner for Iran," he said.
Before it's here, it's on the Bloomberg Terminal.
LEARN MORE