Denmark Now Needs Skilled Foreigners to Rescue Growth
GDP growth could be stuck at 1.5% if country can't lure more engineers and science majors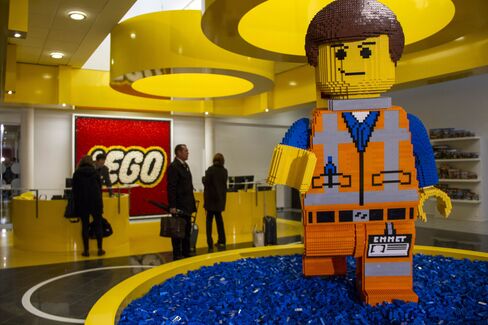 Denmark is lagging behind its neighbors when it comes to economic growth and it needs skilled foreigners to catch up.
The problem is that Denmark has transformed itself into not a very welcoming place over the past decade with the region's strictest immigration laws.
That's now putting its expansion at peril. The $350 billion economy has been slower to recover from the global financial crisis than its Scandinavian neighbors. The central bank also cut growth forecasts last week amid declining consumer spending and exports.
One reason for the anemic revival is a lack of immigration, according to Jan Rose Skaksen, head of research at the Rockwool Foundation and a former member of Denmark's Economic Council.
The central bank now warns that in less than three years there will be a labor shortage in all parts of the economy. The total shortfall just in engineering and science-related jobs will swell to more than 13,000 in 10 years, according to Denmark's largest industry lobby.
``The price, for example, of engineers will just keep going up until jobs are filled,'' Skaksen said. ``That will hurt competitiveness and curb growth and not as many people will be hired.''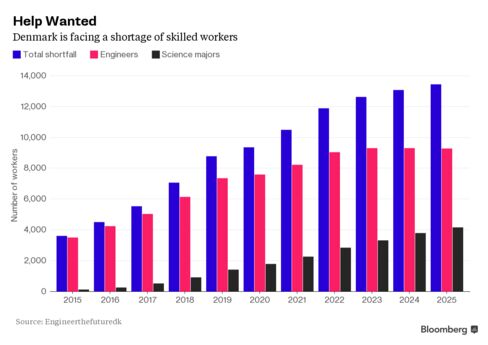 About 9 percent of Denmark's population of 5.7 million are immigrants. In Sweden about 16.5 percent of the population were foreign born and in Norway they account for 12 percent.
Without immigration or labor reforms Denmark will only increase output by 1.5 percent a year at the most, Skaksen estimates. The central bank painted an even grimmer picture last week forecasting structural growth could be as low as 1 percent a year without a labor force expansion.
To help remedy the looming crisis, companies including Microsoft Corp. and Siemens AG have formed an alliance with the Confederation of Danish Industry. It aims to fill jobs by encouraging students to study engineering and science, and prioritizing research in technology.
Yet Europe's migration crisis shows just how little attraction Denmark has among foreigners, in particular after the country placed ads in the Middle East warning people off from coming.
Less than one in seven of about 9,000 migrants arriving in Denmark from Germany from Sept. 6 through Sept. 17 want to stay, according to the government. They prefer countries like Germany and Sweden, which are known for speedy access to jobs and family reunification. More welcoming policies, labor market reforms and fast-growing consumption are helping Denmark's neighbors expand.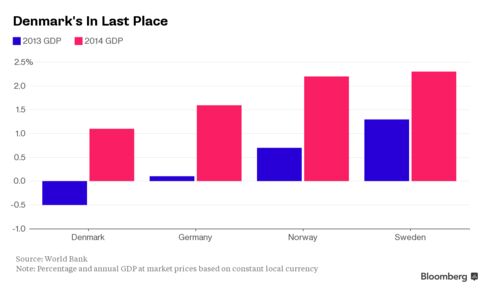 Before it's here, it's on the Bloomberg Terminal.
LEARN MORE