Zambia's Lungu Softens Stance on Glencore Job Cuts After Meeting
President Edgar Lungu `open' to job cuts if done legally

Mopani and labor unions will probably conclude talks Monday
Zambian President Edgar Lungu is "open" to job cuts at Glencore Plc's local unit as the company faces low copper prices and rising costs, his spokesman Amos Chanda said.
While the government initially rejected the plan to reduce employees, relations have improved following a Sept. 18 meeting between Lungu and representatives from Glencore, its Mopani Copper Mines and labor unions, Chanda said by phone from Lusaka, the capital. Mopani plans to fire about 4,300 staff because of Glencore's decision to suspend production at its Zambian operations for 18 months, a union said last week.
"As long as they're done within the law, he is open to that," Chanda said. "He wants a careful balance of keeping the workforce intact and also the need to keep the mines viable."
Copper prices that have fallen to the lowest in six years have hit the economy of Zambia, Africa's second-largest producer, which relies on the metal for more than 70 percent of exports. The southern African nation is also facing its biggest-ever power shortage as water levels decline at the hydropower dams it relies on for more than 90 percent of generation.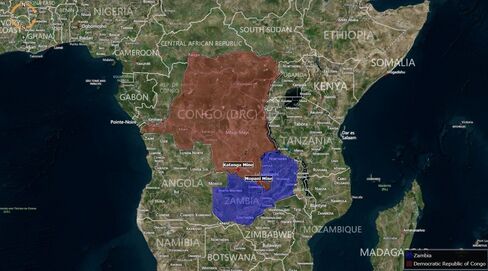 "It's like a perfect storm," said Chanda. "Copper prices have come down and mining costs at Mopani have become expensive."
Labor representatives agreed to meet their members on Wednesday and hold further talks with Mopani's management on Sept. 28, said James Chansa, president of the National Union of Miners and Allied Workers, by phone.
"One thing we've made very clear is that as a union we are not for the idea of having any job losses," Chansa said.
Following initial talks, the government expects an agreement will be reached that will suit all parties, said Chanda. "We were quite satisfied that an amicable solution will be found, not desirable but acceptable," he said.
Glencore also plans to halt output at some of its operations in the Democratic Republic of Congo, Africa's biggest copper producer. The company will spend more than $500 million to upgrade its operations in Zambia during the 18-month suspension, according to Chanda. A company spokesman didn't answer a call seeking comment.
Before it's here, it's on the Bloomberg Terminal.
LEARN MORE