Streaming Music Passes Physical Sales for First Time
The shrinking download market is next.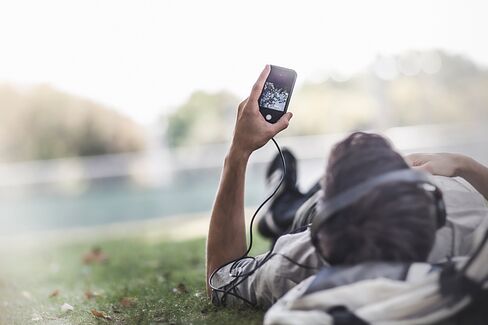 Streaming music is officially a bigger business than physical music sales in the U.S. for the first time, according to new data released today by the Recording Industry Association of America. If current trends continue, streaming will surpass digital download sales as the biggest single source of revenue for the music industry by next year.
As some parts of the music industry shrank rapidly and other parts boomed, the overall industry remained about flat in the first half of 2015, compared with the same period the year before. "The data continues to reflect the story of a business undergoing an enormous transformation," says Cary Sherman, chairman of the RIAA.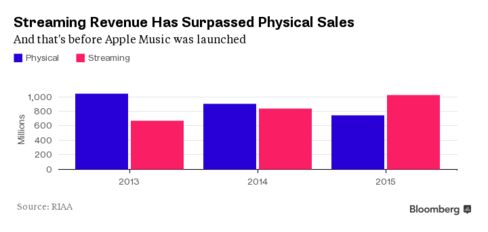 Streaming currently accounts for about one-third of overall spending on music, totaling a little more than $1 billion for the first six months of the year. The shift toward streaming is likely to accelerate. The period that the RIAA measured doesn't reflect the launch of Apple's streaming service, which began on the last day of the first half of the year.
Before it's here, it's on the Bloomberg Terminal.
LEARN MORE