Even if you can't name a building by architect Frank Gehry, you'll know it when you see it: Gehry's is the structure whose panoply of lines pile up against one another, with angles so improbable as to look barely functional. His style is bright, dynamic, and as subtle as a police siren.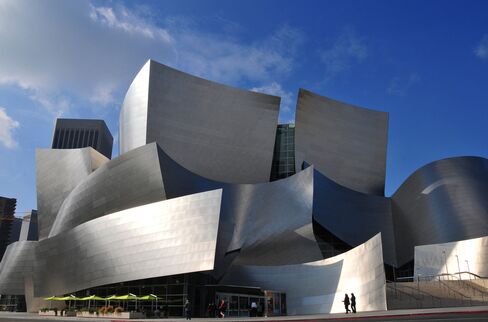 This instantly recognizable aesthetic has helped make Gehry arguably the most famous architect in the world. His name is a brand in itself: There was a Frank Gehry line of jewelry at Tiffany's, a Frank Gehry furniture line from Knoll, and a Frank Gehry handbag from Louis Vuitton. His level of celebrity transcends architecture, derived instead from the perception that Gehry is simply an artistic genius. In a 1997 New York Times review, architecture critic Herbert Muschamp wrote that Gehry "changed an art form and in the process is changing a culture." That was 18 years ago. His reputation continues to grow.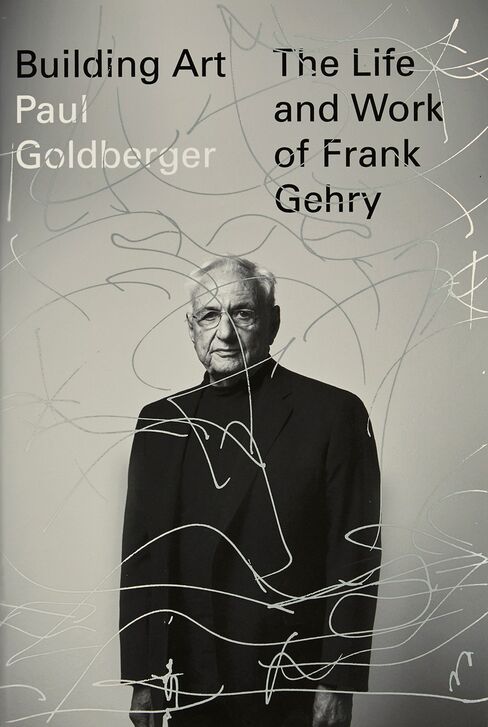 Where does this genius come from? Was it always there—simmering below the surface, a universal truth waiting for the opportunity to be recognized by an adoring public? This what architecture critic Paul Goldberger set out to discover in creating his biography of Gehry, Building Art: The Life and Work of Frank Gehry, which arrived in bookstores on Sept. 15.
In Goldberger's excellent and comprehensive treatment, Gehry doesn't come across as a genius at all. Instead, he is depicted as a very talented man who worked very hard for a very long time, learning only gradually how to design the buildings that would make him famous. The narrative isn't very sexy, but it is undeniably fascinating. Mirroring the rise of contemporary architecture, Gehry emerges from the constraints of mid-century modernism, grapples with questions of urban development and human scale, and comes increasingly to rely on hyper-sophisticated, proprietary computer software.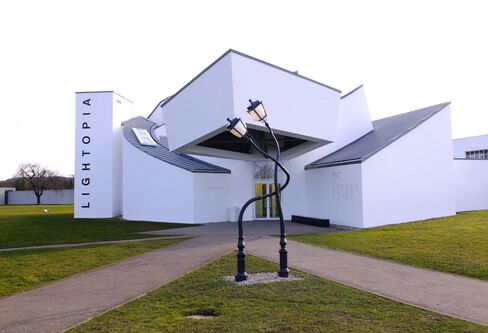 This isn't to say that Goldberger, an explicit, perhaps relentless admirer of Gehry, ever denigrates Gehry or his early buildings. In this book, Gehry can do no wrong. An innocuous, vaguely modernist house Gehry built in 1958 in Brentwood, L.A., has "a tight, formal elegance." In a white stucco, six-unit apartment house in Santa Monica, Calif., Goldberger finds "a subtly asymmetrical arrangement of solids and voids," even though the voids, in this case, are recessed doors on an unremarkable balcony.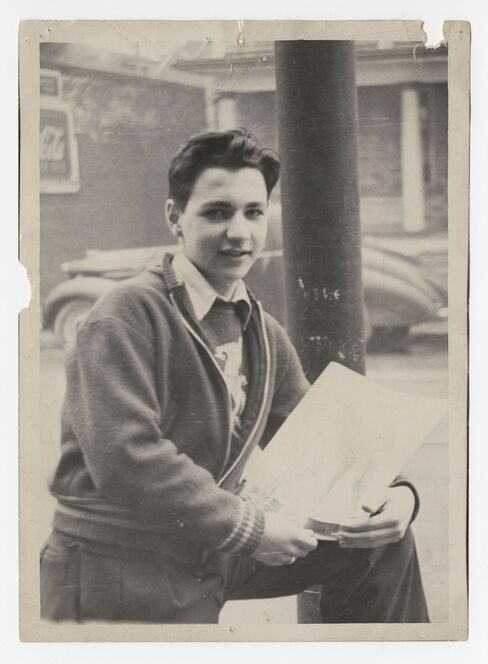 The banality of Gehry's early buildings is partially because he needed work, and took it wherever he could get it. He grew up poor, as we are repeatedly reminded over the course of the first hundred pages of the book. (Goldberg slogs through the minutiae of Gehry's origin story; it takes 61 pages for "Frank," as he's known in the book, to enroll in architecture school.)
A unique architectural vision begin to emerge in the mid-1960s, when Gehry built a house/studio for graphic designer Lou Danziger. The structure, Goldberger writes, was "two oblong boxes, set parallel but one offset from the other, positioned as carefully as pieces of minimalist sculpture."
The next notable building came three years later, when Gehry designed a hay barn for a friend's ranch. The building, comprising telephone poles-cum-columns and corrugated metal, is striking; its roof is an angled, asymmetrical, sloping trapezoid.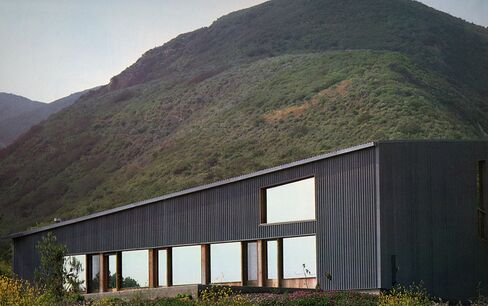 Several nice but not noticeable buildings followed, such as a clean, modernist house with corrugated walls from 1972. Gehry also found time to design a line of corrugated cardboard furniture, "Easy Edges," which he disavowed when it threatened to drag him away from his core architecture business. Then, in 1978, Gehry designed his own house, which has been a tourist attraction ever since. It started as a modest Dutch-colonial in Santa Monica, to which he added jutting glass pockets, an exposed wood frame, and a corrugated metal wall that some neighbors confused with a construction fence. (A gate was added, we're told, when architecture enthusiasts kept ringing the doorbell, hoping to see the inside.)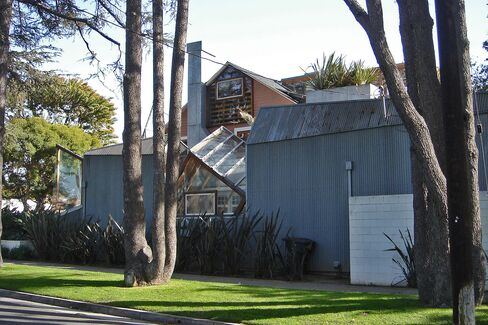 By the 1980s, Gehry enjoyed a certain level of fame. In 1984, the Walker Art Center in Minneapolis held an exhibition called The Architecture of Frank Gehry, which eventually traveled to the Whitney Museum in New York. He won the Pritzker Architecture Prize, the profession's most prestigious award, in 1989. He was beginning to make money, and accordingly, his buildings began cost more to make.
Goldberger tells the story of when billionaire Peter Lewis, the former chairman of Progressive Insurance, commissioned a house from Gehry in the Cleveland suburbs. Lewis gave him a budget of $5 million and carte blanche. The compound grew and grew, with Lewis' (initial) blessing. Its budget—this is a house, remember—had risen to roughly $82.5 million by the time the project was scuttled.
By the early 1990s, Gehry was also beginning to use computer software to model his buildings, which played a key role in the submission of his design for the Guggenheim Bilbao. Unsurprisingly, this is also when the buildings became identifiably Gehry-esque—curving, disjointed shapes piled on top of one-another—simply because they would have been impossible to engineer before the computer age. Gehry's software helped "design the structural framework, calculating the structural stresses at each point of the building, and determining the most economical way to construct the curving forms," Goldberger explains. And because of the software, Gehry managed to keep the Bilbao museum's costs under control, coming in below the museum's $100 million budget.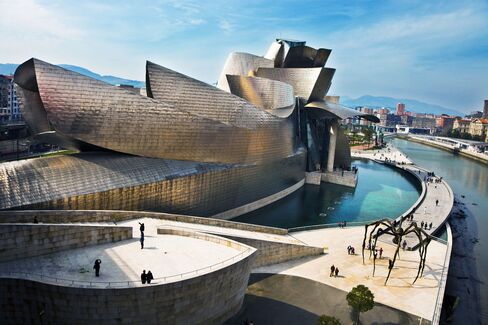 The success of the Guggenheim Bilbao thrust Gehry into global fame, and his aesthetic has remained almost entirely unchanged in the subsequent 20 years. That's partially a result of client demands; if you shell out for a Frank Gehry building, you can be forgiven for wanting it to look like one (see: Biomuseo Panama). It's also because, to a remarkable extent, Gehry seems to have found a language of his own, which he can finally and fully articulate.
That's hardly the same thing as genius. It's just hard work.
Before it's here, it's on the Bloomberg Terminal.
LEARN MORE