When it comes to picking up beer for the season's tailgating get-togethers, convenience and crushability are easily the two most significant factors. With these prerequisites in mind, cans are far and away the best choice format-wise. Luckily, these days cans are all the rage in craft brewing. Here are eight surefire selections.
Anchor California Lager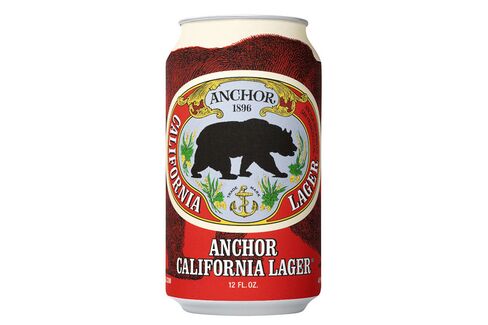 Anchor Brewing's California Lager—first bottled in 2013—is a re-creation of the state's very first lager, produced in 1876 by a brewery named Boca. Now, this easy-drinking historical artifact is also canned, making fresh consumption an even greater pleasure. A refreshingly grassy start turns toasty mid-palate, finishing nicely dry. anchorbrewing.com
Bell's Two Hearted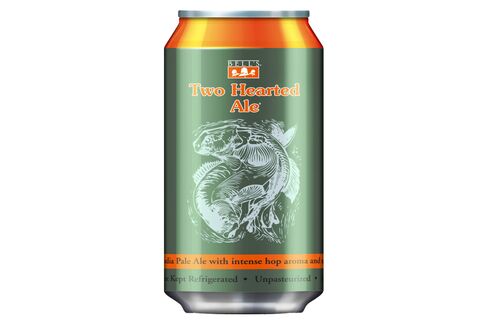 Bell's Brewery's Two Hearted is one of craft brewing's most revered classic IPAs, which, as luck would have it, is now available in tallboys. Grapefruit and pine come together with a bready malt backbone, harmoniously yielding a truly archetypal Midwestern hoppy beverage.
Carton 077XX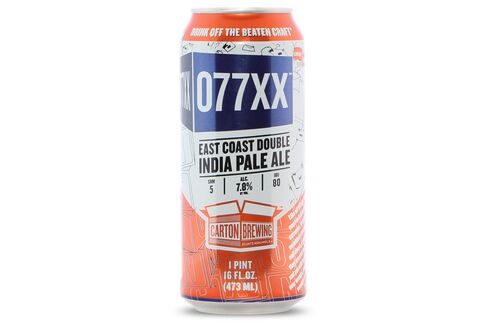 This double IPA from New Jersey's Carton Brewing sadly isn't particularly easy to find in its Northeast distribution zone, as beer nerds in the area generally snatch each batch practically off the canning line. But if you're lucky enough to score some 077XX, "juicy" is the name of the game. Cantaloupe, mango, and pineapple push upfront, with a decidedly dry finish. cartonbrewing.com
Crispin Cidre Blanc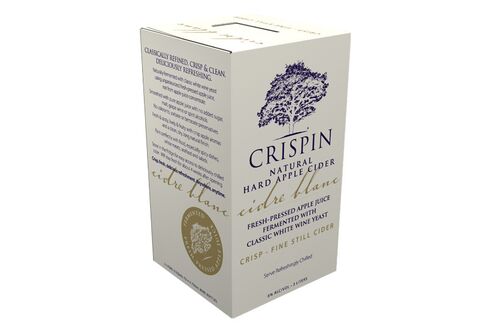 OK, while this cider isn't canned (nor is it beer, for that matter), it satisfies the criteria in being an exceedingly convenient boxed craft beverage, not to mention a delicious gluten-free option. Crispin Cider's Cidre Blanc is made from fresh-pressed unpasteurized apple juice fermented with white wine yeast, resulting in a crisp and terrifically refreshing off-dry thirst quencher. crispincider.com
Fremont Bonfire Ale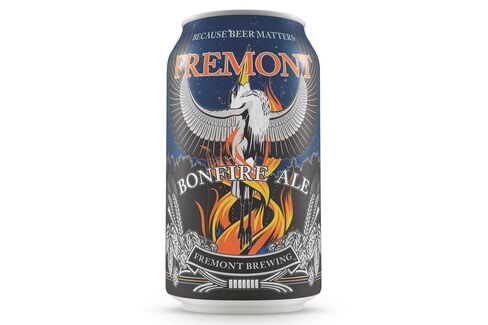 Fremont Brewing is one of Washington state's most beloved craft beer makers, consistently adept at brewing the full stylistic gamut. Its seasonal Bonfire Ale is somehow simultaneously refreshing and robust, with a light rye spiciness and woodsy smokiness to temper a pillowy brown sugar sweetness. A perfect choice for when the air turns out to be slightly cooler than anticipated. fremontbrewing.com
Stillwater Yacht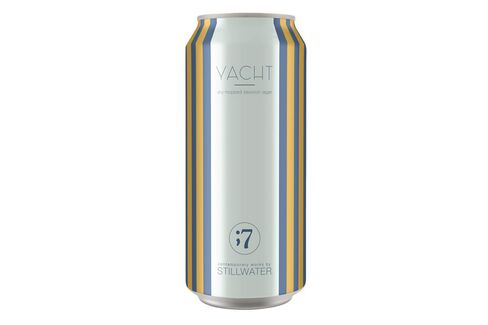 Stillwater Artisanal's Brian Strumke has crafted a luxurious "new world lager" in Yacht, an installment in his recent Contemporary Works series of recipes. Floral aspects meld with a pilsner malt architecture, with tea-like notes bouncing off the crackery base. stillwater-artisanal.com
Surly Brewing Todd the Axe Man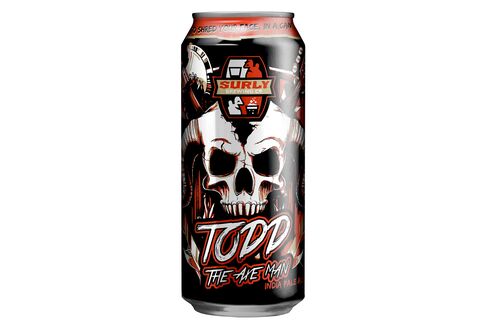 Originally brewed in collaboration with Denmark's Amager Bryghus, Surly Brewing's Todd the Axe Man, a West Coast-style IPA named after head brewer Todd Haug, now comes in a can. Explosive and highly allocated Citra and Mosaic hops produce a liquid teeming with bright fruit flavors balanced by a potent bitterness. surlybrewing.com
Westbrook Gose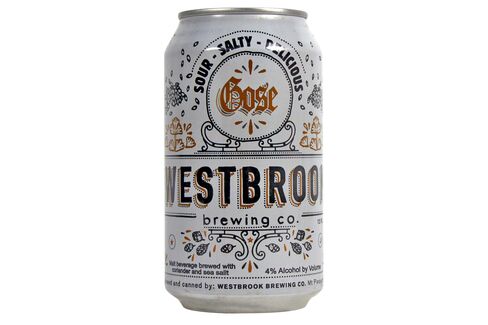 For the adventurous (or, those who used to enjoy sucking on Warheads), Westbrook Brewing's Gose is just the ticket, a salty/sour refresher with a margarita-like appeal. While the first intensely tart sip may come as a shock, one will quickly find oneself down the rabbit hole of this beer, imbibing on loop. westbrookbrewing.com
Before it's here, it's on the Bloomberg Terminal.
LEARN MORE