Merkel Renews Call for 'Fair Distribution' of Refugees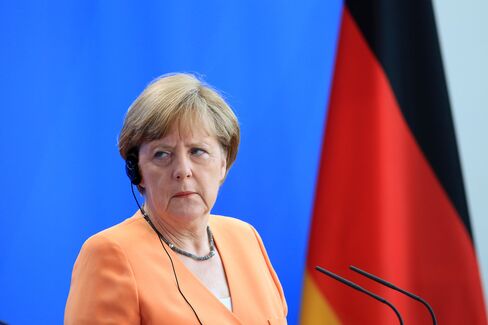 Chancellor Angela Merkel compared the refugee crisis to the "asymmetric" conflict in Syria, saying that a disproportionate burden within the European Union was falling on Germany.
"We're seeing that refugee movements are also asymmetric with respect to the European Union," Merkel said in a speech at a science conference Friday in the eastern German city of Halle.
"Germany is very heavily impacted by this."
The German leader reiterated her call for a "fair distribution" of refugees throughout the 28-member bloc. She said the EU must also address the source of the refugee crisis in regions such as the Middle East.
"It cannot be that one country in Europe takes on the injustice of a whole world," Merkel said. "Domestic and foreign policy will move much more closely together as a consequence of this crisis."
Before it's here, it's on the Bloomberg Terminal.
LEARN MORE