Hydro One CEO Pay of C$4 Million With Bonus Approaches Top End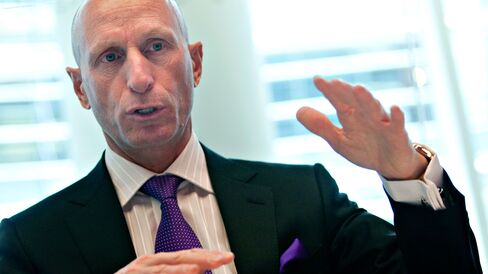 Hydro One Ltd. will pay its top executive as much as C$4 million ($3 million) in annual compensation, according to regulatory filings, slightly above the median of other large Canadian power companies.
Ontario's largest electricity transmission and distribution system disclosed a new pay structure for its top two executives in a filing for its initial public offering Friday. Performance bonuses could make up at least a fifth of the payouts.
"They will not receive more compensation unless they deliver results in terms of performance, in terms of customer service," Energy Minister Bob Chiarelli told reporters Friday in Toronto.
Hydro One will pay its CEO a base salary of C$850,000 for next year, with a potential C$765,000 in short-term compensation and a long-term incentive of as much as C$2.39 million, the filing said. The chief financial officer will get a base salary of C$500,000 and total direct compensation of as much as C$1.5 million.
CEOs of Canadian power companies make a median C$3.37 million in annual total reported compensation, according to data compiled by Bloomberg on 11 companies with a market value over $1 billion.
Compensation for Hydro One CEO Mayo Schmidt, who was appointed on Sept. 3, contrasts with the C$751,554 salary paid to his predecessor Carmine Marcello, according to the government's public sector salary disclosure for 2014.
Fortis Inc. paid Stanley Marshall about C$7.1 million excluding a C$4.4 million retirement award in his last year as CEO, according to a March filing by the St. John's, Newfoundland-based company. His base annual salary over the past three years was C$1.2 million.
Revamped Board
The CEO of Calgary-based TransAlta Corp. received C$4.5 million in compensation in 2014, while while Algonquin Power & Utilities Corp.'s CEO received C$1.72 million, the data show.
Schmidt is expected to receive total compensation of C$1.36 million for this year, which includes a salary of C$281,154, while CFO Michael Vels will get C$795,808, which includes a C$253,846 salary.
"In order for us to find greater governance, greater transparency, greater controls, we've revamped the board, we've revamped the executive and we are attracting some high-calibre individuals to move the company," Finance Minister Charles Sousa said.
Before it's here, it's on the Bloomberg Terminal.
LEARN MORE