The halls at this year's IAA - known as the Frankfurt Motor Show to many - reveal a noteworthy trend: cars, once easily classifiable as one type or another, are morphing in ways that few outside the modern auto industry have any right to expect.
So-called 'crossover' vehicles are nothing new, but they're appearing with greater regularity and taking ever more bizarre forms.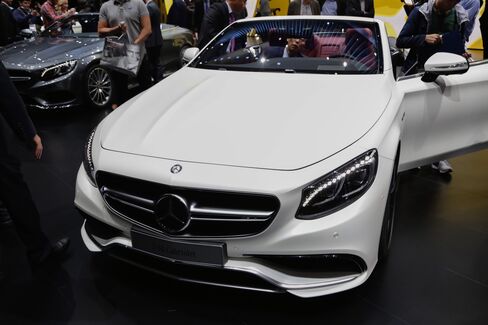 One amalgamation at the show comes in the form of the new Mercedes-Benz S-Class Cabriolet. For this, the company has taken its flagship executive 'limousine' and removed the roof to create a model that seems determined to blend business and pleasure. It shouldn't work, of course. How can it when a convertible roof is detrimental to a car's luxury, and extreme luxury is potentially detrimental to driving enjoyment?
Except it does work, and there is a market for costly genre-bending cars. The U.S. saw crossovers - vehicles that combine the best assets from two distinct body styles - overtake sedans to become the most popular segment in 2014 for the first time, proving consumers respond positively when worlds collide.
The Colliding Worlds
IAA 2015 revealed a wealth of manufacturers keen to exploit this trend, particularly the sub-niche of SUVs that also purport to be sports cars.
Jaguar is currently in the midst of launching its F-Pace - a sports utility vehicle in the very truest sense. Like most SUVs, it's practical enough to accommodate a cabin full of adults and a luggage compartment heaving with their baggage. But unlike many SUVs, the vehicle also keenly addresses the 'sports' end of the equation. In some respects, the fastest F-Pace is quick enough to keep up with the slowest F-Type, the company's flagship sports car.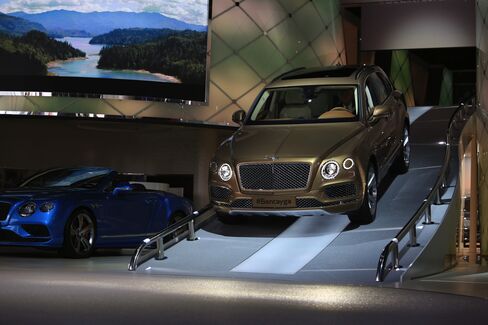 Bentley is attempting to collide three distinct worlds with its Bentayga SUV. This is, to the best of our knowledge, the world's first off-roader that's also a sports car and also a luxury limousine. It has seating for up to five, enough traction to scale a mountain, and it's faster than a Porsche 911 Carrera. For Bentley, stretching the ultra-luxury brand into the SUV segment, is just doing "what people want," said sales chief Kevin Rose. "You ignore that at your peril."
Porsche, of course, won't be outdone when it comes to complex vehicle design. It didn't matter one iota to the company's shareholders that it already has a fine sports car in the 911, or a terrific four-door saloon in the Panamera. With its Mission E concept, it's combined the best attributes of both - and added an all-electric drivetrain for good measure. So now it has a car that's as practical as it is fast, and as green as it is cheap to run.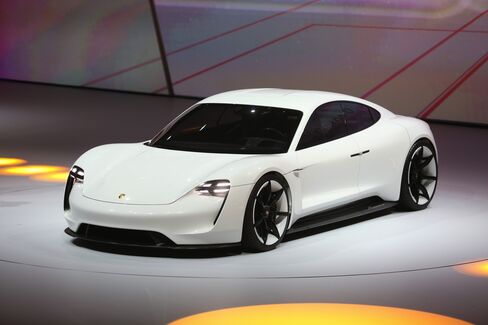 As long as manufacturers can identify gaps in their product line-up, they'll continue to fill them, no matter how controversial they may seem at first glance. If the products fail, so be it; many examples of such crossover cars are only intended to sell in limited numbers anyway. But if they take off, becoming huge hits, the entire exercise will have been completely worthwhile.
Before it's here, it's on the Bloomberg Terminal.
LEARN MORE