It's Drahi Versus Malone as Student Takes On Teacher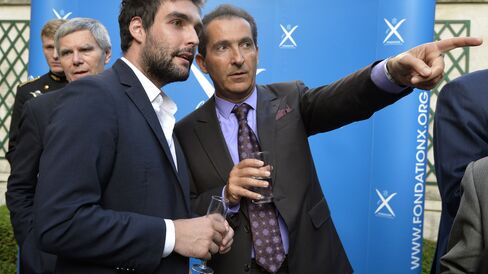 The Frenchman is following the playbook of his former mentor

Cablevision deal still leaves Drahi short of U.S. sales target
Patrick Drahi would be the first to say that he has learned a lot from John Malone: When to raise the stakes, when to fold, and how to use other people's money to build a cable empire -- and a vast fortune. Now, the French billionaire is poised to become a top rival to his erstwhile mentor.
Drahi on Thursday announced a $17.7 billion deal to buy Cablevision Systems Corp., part of an expanding U.S. business that will increasingly come up against Malone's, especially in the lucrative New York metro area where both have huge operations.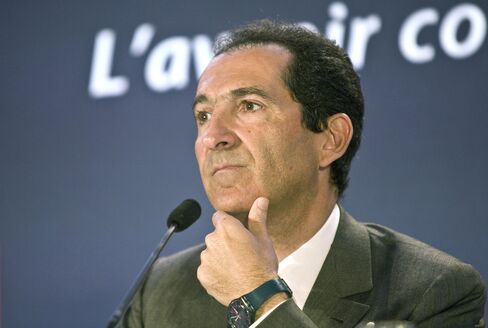 Drahi, 52, learned the older man's knack for aggressive leveraged buyouts and quick expansion in 1999 after he sold a company to Malone's UPC unit in Switzerland. "Junior Malone," as his colleagues call him, stayed on to help run the business until he left to found investment holding group Altice in 2002. Altice has become one of Europe's leading providers of cable TV and telecommunications.
"John Malone is my role-model," Drahi told reporters in Paris in May. "He's an engineer who started with nothing and got to where he is today. He's not afraid to take risks."
The two have faced off before, and in one of the biggest recent tussles, Malone, 74, came out on top. In May he won Time Warner Cable Inc., which when combined with Charter Communications Inc. -- the cable provider he backs -- will become a stronger No. 2 U.S. cable operator behind Comcast Corp. Drahi's Altice, which had also looked at Time Warner Cable, earlier this year agreed to buy a majority of Suddenlink Communications, a regional cable player with strongholds in the south and west. When combined with Cablevision, the Altice properties would rise to third place, albeit far behind Malone's company.
Drahi's playbook is similar to Malone's in that he'll often buy smaller players in a market and combine them into a formidable rival to incumbents, as he did in France with Altice. In 2004, the company won approval to buy cable systems from France Telecom SA, Canal Plus SA and Telediffusion de France. Two years later, he found himself across the table from his mentor, buying the UPC France unit from Malone's Liberty Global.
Drahi "is the European lookalike of John Malone," Martin Sorrell, the CEO of advertising giant WPP Plc told Bloomberg TV. "He's very clever, he understands the market and he's to be watched, not to be underestimated."
Richer Than Malone
That trajectory mirrors Malone's rise to prominence in Europe, where he has spent $50 billion in the past decade creating a global powerhouse with purchases of assets such as Britain's Virgin Media and Ziggo in the Netherlands.
Though Drahi is doing pretty much what his old teacher does, he's making more money. His net worth has soared to $16.1 billion, up 37 percent this year, according to the Bloomberg Billionaires Index, making him the world's 50th-wealthiest person. Malone's fortune has jumped 20 percent, to $8.6 billion, placing him at No. 137 on the Bloomberg list.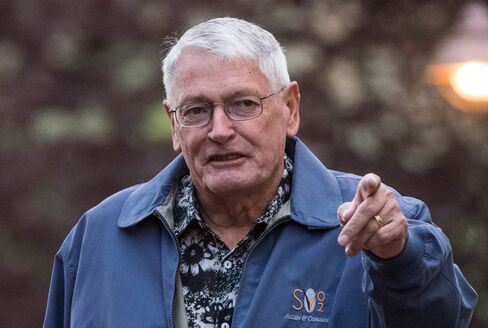 Drahi, whose principle assets are in France -- where he controls the mobile and cable business Numericable-SFR SAS -- has said he wants to broaden his holdings to get half his revenue from the U.S. In the first half of 2015, Altice got more than 85 percent of its 6.8 billion euros ($7.7 billion) in sales from Europe, with a smaller portion coming from Israel, the Dominican Republic and French territories.
'Hands Tied'
After the Cablevision deal, about 30 percent of Altice's business will be in the U.S. and about half in France, the company said Thursday. To reach his target, Drahi has said he's aiming to pull together more U.S. cable, telecommunications and media companies.
Speaking just hours after announcing the Cablevision deal, Drahi said that "at some point" he'd also like to own an American mobile-phone company.
"We are too small," he said on stage at an investor conference in New York organized by Goldman Sachs Group Inc. "We'll see if we can buy more cable systems before we go to mobile."
Asked after the event which cable operator he'd like to acquire next, Drahi answered: "All of them, basically."
(An earlier version of this story was corrected to remove a reference to direct competition in the cable market in the second paragraph.)
Before it's here, it's on the Bloomberg Terminal.
LEARN MORE