Citigroup: These Are the Currencies to Buy After the Fed Meets
Look to U.S. stocks for guidance.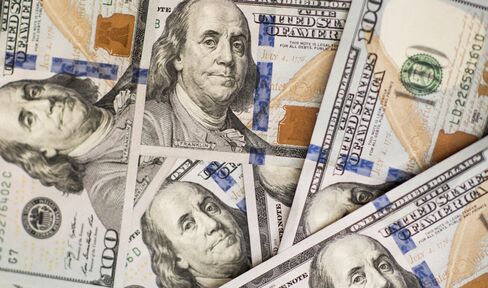 Currency traders wondering how to navigate the Federal Reserve's rate decision on Thursday should look to the U.S. stock market as a guide, according to Citigroup Inc.

"The rule of thumb is that you trade European currencies and safe havens if the market response is anomalous – tighten and equities rally, or sound dovish and equities fall,'" Steven Englander, global head of Group-of-10 currency strategy at Citigroup in New York, wrote in a note. "If the market reaction is in the standard direction – rates and equities move in opposite directions – you buy and sell currencies with betas at opposite ends of the spectrum,'' he said.

For Citi, that means buying the yen and selling the Brazilian real, Australian dollar and New Zealand dollar if stocks decline after the Fed's first rate increase in almost a decade.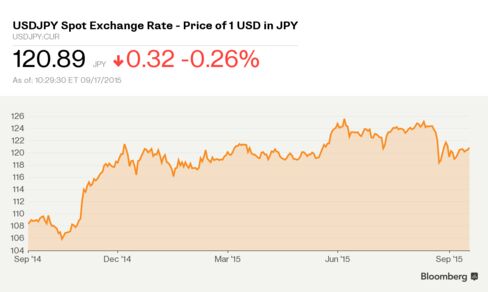 Here are some of Citi's other suggestions:
If the Fed stands pat and stocks rally, do the exact opposite: buy Brazil's real, the Australian dollar, and the New Zealand currency, and sell the yen.
If the Fed raises rates and U.S. stocks rally, buy the greenback, the Mexican peso and the Canadian dollar. Sell the yen, the euro, the Swiss franc and the Swedish krona.
If the Fed is dovish and stocks fall, buy the euro, yen, Swiss franc and Swedish krona. Sell the dollar.
Before it's here, it's on the Bloomberg Terminal.
LEARN MORE