Citic Securities' Trek From Goldman Sachs of China to Scapegoat
Citic's margin lending helped fuel earlier market rally

Clampdown may be a way to deflect attention from market slump
By launching a probe into possible insider trading at Citic Securities Co., China's biggest and most prestigious brokerage, President Xi Jinping's government has signaled the financial services industry is fair game for its anti-corruption drive after a stock-market bust wiped out $5 trillion in market value.
Police questioning of Citic Securities' executives in recent weeks has spread to a regulatory probe of activities by the firm's president, Cheng Boming, and two other senior executives. It's a rare move by the industry watchdog that's not known for aggressively cracking down on illegal trading practices.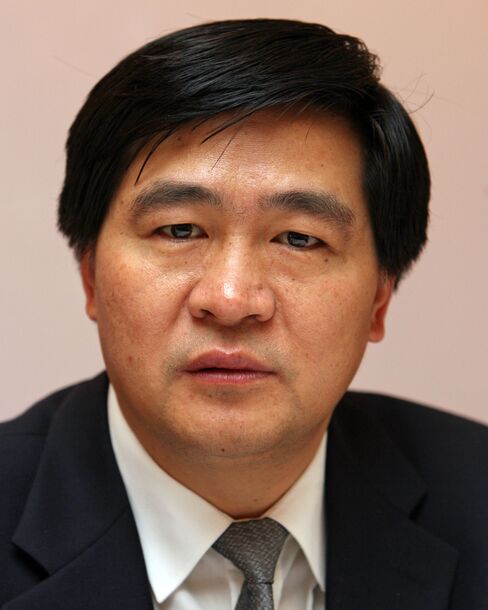 "This has parallels with the anti-corruption drive," said Fraser Howie, co-author of "Red Capitalism" by telephone from New York. "They are trying to show they are serious about clamping down in the marketplace and that no one is safe."
Citic Securities is "the Goldman Sachs of China," according to a Paul Schulte, a former executive with China Construction Bank, who helped take the company public in 2003. Chairman Wang Dongming, who hasn't been implicated in the government probe, is a well-known figure in the country's business community.
The brokerage's parent, CITIC Group, is China's largest conglomerate and the country's window to the world. The company's businesses include infrastructure, manufacturing, energy, real estate and financial services, including the Hong Kong-based brokerage CLSA.
'Knee-jerk reaction'
Citic Securities is one of the brokerages whose margin lending fueled a spectacular stock market rally earlier this year that the state-controlled media cheered on. By singling out Citic Securities, said Paul Gillis, a finance professor at Peking University, the government has found a way to deflect public anger over the stock market collapse.
"In the past there has been little evidence of enforcement against market malfeasance and this sudden clampdown is just a knee-jerk reaction to a political crisis," says Gillis. "Regulators are looking for someone to blame for the meltdown though insider trading is not what caused the market bubble."
In its search for culprits, the government also targeted Wang Xiaolu, a reporter from Caijing magazine, who appeared on state television and admitted to causing "panic and disorder" in the stock market.
Fraternal Ties
Caijing's editor in chief, Wang Boming, who helped set up the Shanghai and Shenzhen stock exchanges, is the brother of Citic Securities Chairman Wang Dongming. Neither has been named as a target in investigations.
Until now, President Xi's anti-corruption drive has focused on government officials and other parts of the economy, from China's military to the pharmaceutical industry. Now, the financial sector is under scrutiny and even one senior market regulator has been ensnared in the crackdown.
On Wednesday the Central Commission for Discipline Inspection, the Communist Party's top disciplinary body, said that Zhang Yujun, an assistant chairman at the CSRC has been placed under investigation for "severe disciplinary violations."
Extended Probe
Xinhua reported last month that eight people at Citic Securities were suspected of illegal securities trading. Besides Cheng, Citic on Tuesday named two other staff members, including one person from the firm's information technology center, as being under investigation for suspected insider trading. Brokerage executives earlier named by state media as having confessed to that offense include managing directors Xu Gang and Liu Wei.
"The regulator is under enormous pressure to deal with the market rout and find the culprit," said Yang Dong, a law professor at Renmin University of China. "The situation seems much more complicated than anybody had expected."
David Webb, shareholder activist and founder of Webb-site.com, says the witch hunt is misdirected. "There may well be wrongdoing in China's securities markets by senior people, but the biggest wrongdoing is the government interfering with the market and then seeking to blame anyone but itself."
Whether the investigations are purely political or the beginning of a sustained push to clean up abuses in the Chinese financial markets remains to be seen. "They need to make sure there is consistency of message and effectiveness of policy," said Manraj Sekhon, chief executive officer of Fullerton Fund Management Co., the fund management arm of Singapore's state-owned investment firm Temasek Holdings Pte.
Marc Faber, publisher of the Gloom, Boom & Doom report, isn't convinced. "I have a very negative view about regulators. Can they clean it up? No. The system is such a large size, with its hidden activities in shadow banking, it would be very costly, both economically and politically."
Before it's here, it's on the Bloomberg Terminal.
LEARN MORE