Buffalo Wild Wings to Pull Rannazzisi Ads After 9/11 Controversy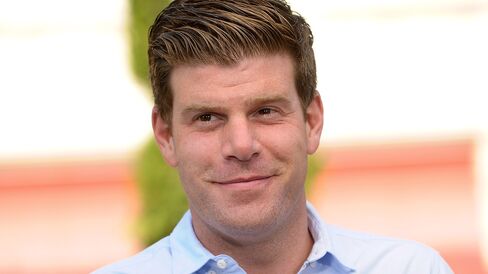 Buffalo Wild Wings Inc. will stop running commercials featuring Steve Rannazzisi after the comedian admitted to lying about escaping from the World Trade Center during the Sept. 11 terrorist attacks.
Rannazzisi, star of the FXX show "The League," has appeared in TV ads for the restaurant chain. The New York Times reported on Wednesday that Rannazzisi's longstanding tale about 9/11 didn't hold up, something the comedian confirmed.
"Upon careful review, we have decided to discontinue airing our current television commercials feature Steve Rannazzisi," the company said in a statement.
Rannazzisi, originally from Long Island, told an interviewer in 2009 that he was working for Merrill Lynch on the 54th floor of the World Trade Center's south tower. He said he left the building after a plane hit the north tower and walked home to Brooklyn. The incident, he said, pushed him to leave New York for Los Angeles and pursue a career in entertainment.
After inquiries from the New York Times, Rannazzisi acknowledged that he wasn't at the World Trade Center on Sept. 11 and had lied about the incident. The Times said Rannazzisi was working in midtown Manhattan at the time.
"I was not at the Trade Center on that day," Rannazzisi said in a statement provided to the Times. "I don't know why I said this. This was inexcusable. I am truly, truly sorry."
Before it's here, it's on the Bloomberg Terminal.
LEARN MORE