Which Emerging Markets Are Weathering the Storm? Think Small
Investors should take a look at Central Europe and Vietnam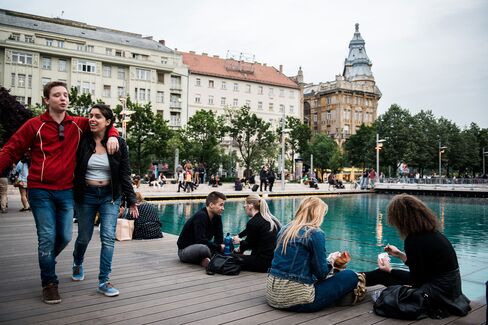 It's not been smooth sailing for emerging markets, but growth can be found in unexpected places.
With Russia imploding and China slowing, investors should look at much smaller countries, with Central Europe providing a cornucopia of opportunities. Here are some bright spots: Hungary, Romania, Poland, the Czech Republic. They are all oil importers and among the worst-hit during the 2008 financial crisis. In Asia, there is also Vietnam, that stands out for the same reasons.
While analysts fret about the economic prospects of Brazil and China, these net consumers of oil have benefited from the collapse in crude prices in the past year.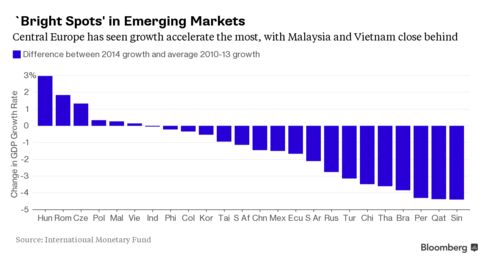 These 'select five' have posted faster rates of economic expansion over the past year than the average rate since 2010, according to a Bloomberg analysis of International Monetary Fund data. For the rest of the emerging-market universe, growth pickup over the last 12 months was slower than their average since 2010.
Liam Carson, assistant economist at Capital Economics in London, drew attention to this pattern in a report.
"With good news thin on the ground in the emerging world, it's reassuring that there are at least a few emerging markets (EMs) where growth is holding up well,'' he said. "For these EMs, a fall in the price of imported commodities has represented a boost to incomes. More often than not, this has manifested itself in a drop in food and energy inflation, which in turn has supported consumer spending."
The rate of economic expansion in Poland, the Czech Republic, Romania and Hungary has outpaced the euro region for seven consecutive quarters. A pickup in consumer spending in Poland, the European Union's largest eastern economy, is driven by its first deflation in at least 32 years, higher wages and job gains.
Finally, look at currencies.
China's surprise devaluation of the yuan last month, global growth concerns* and political turmoil in places like Brazil and Turkey sent exchange rates across all emerging markets diving. Romania, Hungary, the Czech Republic and Poland were among the few that advanced as others succumbed to the the longest weekly losing streak since 2000.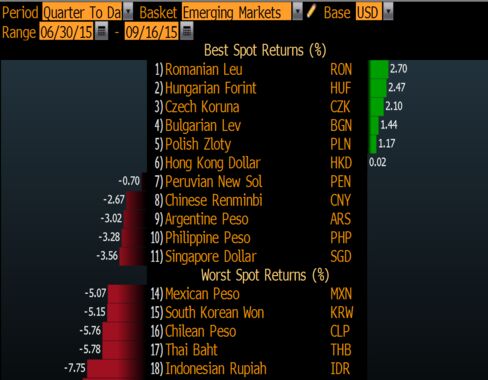 Before it's here, it's on the Bloomberg Terminal.
LEARN MORE