Some of This Year's Most Hated Assets Are Finally Staging a Rally
A "sell the news" moment for a Fed rate hike?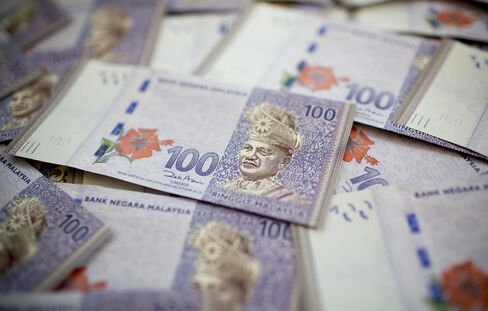 It's been a brutal year for just about everything in the world of emerging markets and commodities. Copper, oil, nickel, the Turkish lira, the Malaysian ringgit, and so on have all been getting slammed ahead of a potential rate hike in the U.S. and the slowdown in China.
Lately, some of these markets have been catching a bid.
Emerging market currencies are currently enjoying their longest rally since early 2014. Here's a chart of the MSCI EM Currency Index. While the bounce at the bottom is not huge, given the scale of the losses over the last year, it's notable.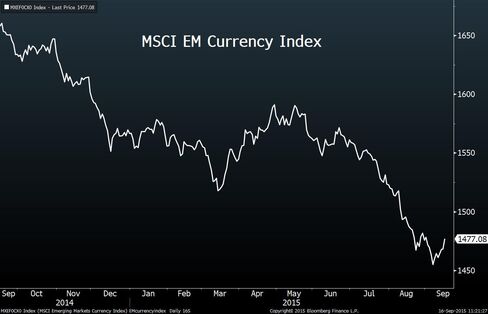 A similar story is playing out in the world of commodities.
Oil is surging over 5 percent on Tuesday, and as you can see below, it hasn't been following its longer-term downward trend of late.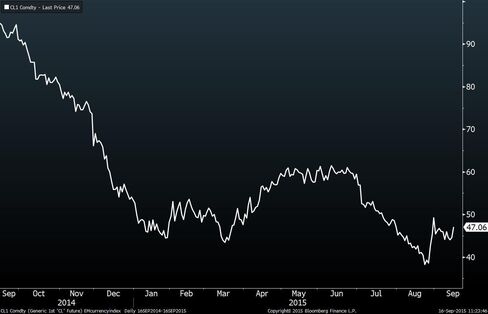 Copper's story is similar.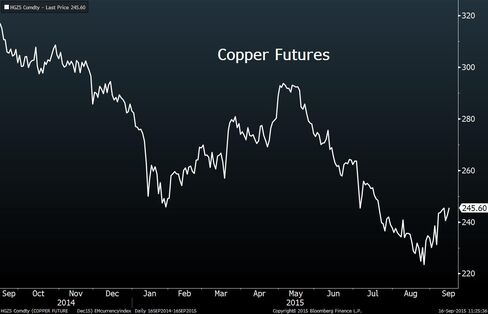 One of the stories we've heard a lot as to why these currencies and commodities have been such bad performers is that a tightening cycle by the Federal Reserve is seen as bad for emerging markets.
Yet recent gains for these asset classes do not appear to have been driven by expectations that the Fed will delay a hike for much longer. Indeed, short-term U.S. interest rates are near their highest levels in years, signaling market acceptance that the Fed rate hike is inching closer, even if it doesn't happen this week.
Again, it's worth reemphasizing that these moves are pretty small. We should watch to see if they gather momentum—and if a Fed rate hike becomes a "sell the news" phenomenon, by which the thing everybody expected would happen (rate hike = bad for commodities and emerging markets) unfolds in a way that people didn't anticipate.
Before it's here, it's on the Bloomberg Terminal.
LEARN MORE