Mozambique Court Acquits Two Accused of Libeling Ex-President
A Mozambican court on Wednesday cleared a local economist and a journalist of libeling former president Armando Guebuza through a comment posted on Facebook in 2013.
Carlos Nuno Castel-Branco and Fernando Mbanze, editor of the newspaper MediaFAX which re-published Castel-Branco's Facebook commentary, were acquitted by a judge in the gas-rich southern African country. Castel-Branco is the founder of a local analysis group and has teaching posts in London and Manchester.
The men's Aug. 31 trial was seen as a test case for free speech in the nation, ruled by the Front for the Liberation of Mozambique since independence in 1975. While the first democratic elections were held in 1994, Frelimo has retained control of the presidency ever since, with Filipe Nyusi succeeding Guebeza in January. The country has enough gas to the third-largest supplier of gas chilled to liquid for shipment, according to Anadarko Petroleum Corp., which may decide this year whether to proceed with its project in Mozambique.
"The verdict shows common sense prevailed," said Alex Vines, head of the Africa program at Chatham House. "It also signals that the Guebuza era of squeezing freedom of expression is being re-evaluated by the new government."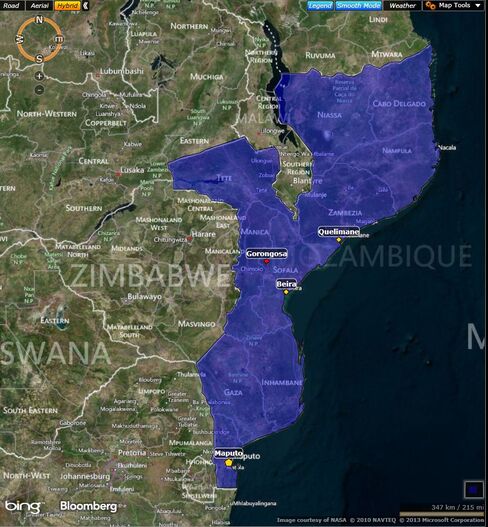 The ruling is "a victory for the press and for academics," said Alice Mabota, director of the Mozambican Human Rights League. "It was clear there was no merit" in the accusations, she said in an interview after the verdict was announced.
During the trial, Castel-Branco repeated allegations of corruption against the government of Guebuza related to business deals during his presidency from 2005 until January 2015. The Facebook post that brought Castel-Branco to trial also criticized Frelimo over the 2012 resumption of violence with the Mozambican National Resistance, which waged a 16-year civil war between 1976 and 1992.
Tension between the government and Renamo has flared again in recent months. On Sept. 5, a convoy of cars including that of Renamo leader Afonso Dhlakama was fired upon in Manica province. Eyewitness reports from Portuguese news agency Lusa blamed the police's rapid intervention unit for ambushing the convoy. The police deny targeting Renamo, and say they opened fire on a car that failed to stop at a checkpoint, Agence France-Presse reported.
Before it's here, it's on the Bloomberg Terminal.
LEARN MORE