Convergex: This Is What It Would Take to Get Stocks Back Into Positive Territory This Year
A 3.9 percent rise in the S&P 500 by Jan. 1 would require heavy lifting in tech, financials, or both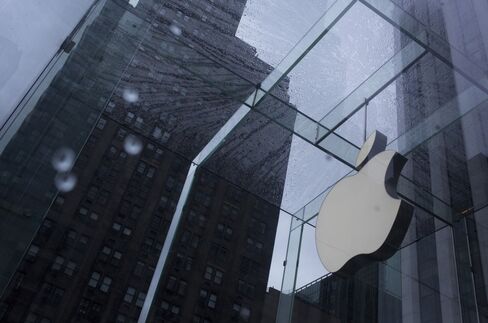 Stocks have rallied and volatility seems to be taking a breather, but the S&P 500 index is still down nearly four percent since the start of the year.
As we near the end of the year, it's worth asking: What will it take to get the markets back into positive territory?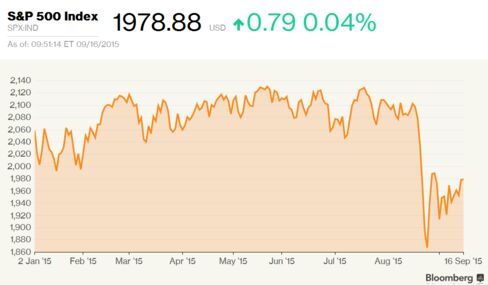 In his morning note, Convergex Chief Market Strategist Nicholas Colas points out that there are a mere 75 trading days left this year, so time is running out for that end-of-year rally. He goes on to take an interesting approach to finding how the market could regain momentum before the new year begins.
According to Colas, the best way to do this is to break down the index and look at which sectors and stocks have the heaviest weightings. He makes the point that, even if some sectors were to have substantial rallies, that wouldn't be much help for the overall index if it were to come from areas of the market that carry a smaller weighting.
... [J]ust getting the financials sector back to flat (it is currently down 5.4 percent YTD) wouldn't do it. At a 17 percent weighting in the S&P 500, that would only be 0.9 percent incremental performance. Even if financials end the year up 10 percent, that would only add another 1.7 percent. Still in the red, so we'll need to look elsewhere. Energy, down 19.8 percent year-to-date, is a logical place to hope for a bounce, but even if that sector rallied all the way back to flat for 2015 in one day, its current 7 percent weighting would only go to 9 percent, and still leave the index down on the year.
In fact, despite there being 502 stocks in the S&P 500, just three of the 10 sectors make up half the index in terms of weighting. Those three are technology (at 20 percent), financials (with 17 percent), and health care (at 15 percent). One of those three is going to have to rally if the S&P is to finish the year on a positive note, Colas contends.
The one sector that can make the difference is technology, which—at a 20 percent weight in the S&P 500—can most easily push us back into black for the year. Tech is currently down 1.1 percent; get the group to +10 percent on the year (adding 2 percentage points for the index) AND get financials up 10 percent, and you're basically back to flat. Yes, some combination of many sectors pulling the load will help, but some group has to lead.
In fact, tech has already been saving the market since the rapid declines we saw at the end of August.
According to Colas, just four sectors have been leading the market since the Aug. 25 lows: tech (up 8.4 percent), energy (up 7.3 percent), consumer discretionary (up 6.8 percent), and industrials (up 6.5 percent).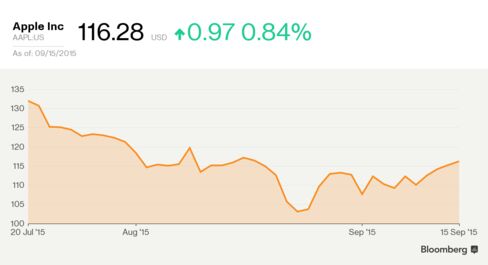 On a micro level, Colas looked at the top 11 names in terms of market weighting to see how they have performed since Aug. 25. It turns out that eight of the 11 have outperformed the S&P 500 index.
Some of the standouts are Apple (up 12.1 percent), Google (up 9.1 percent), Microsoft (up 8.7 percent), ExxonMobil (up 6.6 percent), GE (up 8.7 percent), Well Fargo (up 6.9 percent), JP Morgan (up 6.9 percent), and Amazon (up 12.0 percent). Two of the 11 have underperformed: Johnson & Johnson (up 4.0 percent) and Berkshire Hathaway (up 2.6 percent).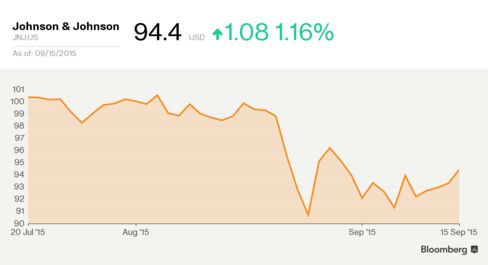 By Colas's calculations, there are three paths for a positive year, with each of the following examples assuming that the sectors not addressed are unchanged. Firstly, technology could rally a further 20 percent. Secondly, financials could rally by 23 percent (and indeed, an interest rate rise by the Federal Reserve could help the bullish-on-banks case). Or, thirdly, energy could see a rally of fantastical proportions, since even a 25 percent rise from current levels would equate to only a 2.3 percent rise in the S&P 500. Better get cracking!
Before it's here, it's on the Bloomberg Terminal.
LEARN MORE