Egyptian Billionaire Identifies Two Islands for Refugee Haven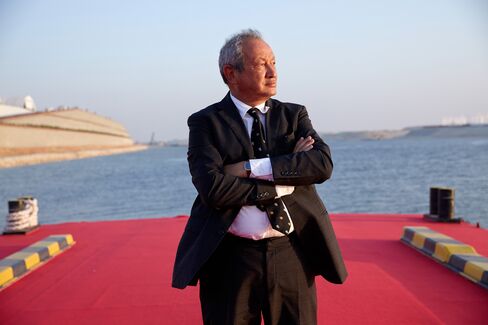 Egyptian billionaire Naguib Sawiris said he has identified two Greek islands that could be used to host Syrian refugees, and suggested setting up a joint-stock company to deal with the expected donations.
Sawiris, the chairman of Orascom Telecom Media and Technology Holding, has been in contact with the owners of the islands in hopes of moving ahead with the plan, according to a statement from his media office posted on his Facebook page late Monday. Sawiris said the talks would depend on whether the owners can secure approval from the Greek government.
The Egyptian billionaire had announced that he was interested in buying an island where refugees could be housed until they can return to their own country. In a Sept. 8 Bloomberg TV interview, Sawiris said the proposal was something motivated by a desire "to clear my conscience as a human being, and nothing more."
The best way to deal with donations would be to set up a joint-stock company with a capital of $100 million, Sawiris said in his Facebook statement. Such a step would ensure that any money invested "will not be completely lost, as the asset (the island) will remain."
Before it's here, it's on the Bloomberg Terminal.
LEARN MORE