Hungary to Deport or Imprison Border Violators, Orban Says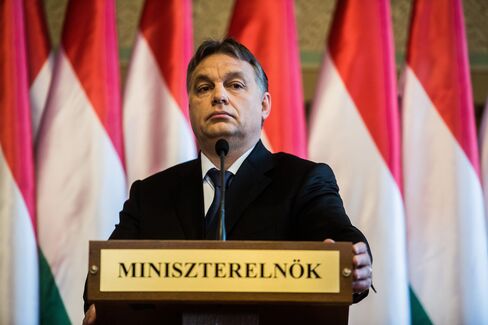 Hungary, starting on Tuesday, will deport or imprison those who try to cross the border illegally, in line with a new law making such acts a crime rather than a misdemeanour, Prime Minister Viktor Orban said.
"New rules that take effect tomorrow will strengthen Hungary's border defense," Orban told police cadets in Budapest on Monday.
The country is deploying thousands of soldiers to the Serb border to repel a tide of migrants that stream into the European Union each week. The government has also laid down a razor wire fence along the country's border with Serbia.
Before it's here, it's on the Bloomberg Terminal.
LEARN MORE