Fired Currency Traders Won't Leave Quietly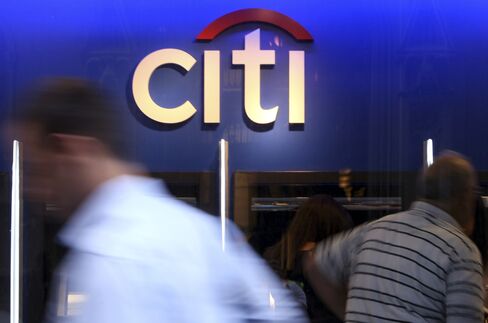 Six lawsuits filed in London by FX traders emerged last month

Banks also faced employee suits after Libor scandal lay-offs
As banks try to clean up trading floors beset by benchmark-rigging scandals, not all fired workers are leaving quietly. London's specialist employment courts offer a chance to get justice, recover lost bonuses, or just hurl dirt at former colleagues.
Six cases involving former currency traders at Citigroup Inc., HSBC Holdings Plc and Lloyds Banking Group Plc have emerged in the last month. Some of the traders say they were unfairly swept up in clear-outs of currency desks at the center of regulatory probes into the manipulation of foreign-exchange markets.
More than 30 traders were fired, suspended or put on leave over the last two years since the foreign-exchange investigations started, with about $10 billion in fines levied against banks globally.
Legal conflicts often follow periods of upheaval in the finance sector. Lay-offs linked to the London interbank offered rate scandal triggered a spate of lawsuits. Most were settled out-of-court by banks keen to avoid dragging up historic allegations of misconduct. In the years after the 2008 financial crisis, fired bankers were telling London employment judges they had been made scapegoats for systemic failings.
Most employment claims in the U.K. must be filed within three months of a dismissal to be allowed to proceed. Damages in employment cases are normally capped at about 78,300 pounds ($121,000), unless there is a finding of discrimination or the claimant wins status as a whistle-blower.
Currency traders have little to lose by filing employment claims, according to James Davies, a London-based employment lawyer at Lewis Silkin.
"If your reputation is already tarnished in the financial services sector then you're less likely to be concerned by any adverse publicity arising from making a claim," he said. "You're also more likely to have the resources to make it possible to litigate."
Whistle-Blowing
Carly McWilliams, Perry Stimpson, David Madaras and Robert Hoodless all filed suits against Citigroup after they were fired amid the bank's internal rigging investigation. Serge Sarramegna and Paul Carlier are suing HSBC and Lloyds for unfair dismissal and so-called public interest disclosure, or whistle-blowing, in relation to foreign-exchange practices. Only Stimpson's case has reached trial so far.
Carlier's case could start as soon as Wednesday, the same day as a trial involving another Lloyds employee, Andrew Reed, is scheduled to begin. Including two discrimination complaints, as many as four banker lawsuits could be heard in London employment tribunals tomorrow.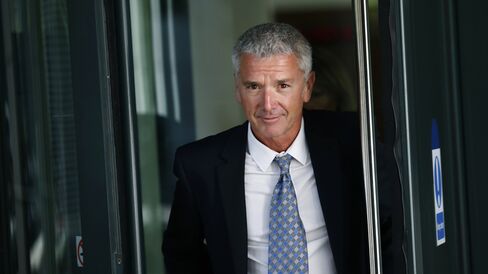 Testifying at a London tribunal last week, Stimpson alleged improper conduct was endemic in the bank's currency-trading and claimed he saw managers deliberately flout the bank's code of conduct. He named former managers and specific examples of their misbehavior. Rules of client confidentiality could "be bent at the request of senior management," he said.
"I'm not here to mudsling, I'm here so the truth about foreign exchange at Citigroup is heard once and for all," Stimpson said at the start of the case. The bank and the managers say his allegations are unfounded.
'Reputational Fallout'
"While a bank will always try to avoid reputational fallout, they also know bankers may try their luck at an employment tribunal," said Darren Isaacs, a London-based lawyer at GQ Employment Law. "If a bank decides to fight rather than settle, it is usually because there is an important point of principle at stake that needs to be dealt with."
Bankers and traders have a mixed record in contests against their former employers. A broker who said he was bullied at BGC Partners Inc. and a former UBS Group AG pharmaceutical analyst lost cases in London last year.
When they win, the result can be almost as lucrative as the jobs they once had. A female banker won about 3 million pounds ($4.6 million) earlier this year after a tribunal decided she had been bullied and harassed while working at Sberbank PJSC's London office.
For traders, if they can prove they were unfairly treated, it can help them get another job. They can also unlock deferred bonuses that may have been withheld if the bank makes a ruling of misconduct. When Royal Bank of Scotland Group Plc blocked an $8.7 million award for fired trader Alex Mallinson, he sued and got a positive ruling from a judge even though the tribunal found fault with his trading activities. The case wasn't related to benchmark rigging.
Tighter Compliance
"The way things are now, everything has got tightened up in compliance," said Tim Johnson, a London-based employment lawyer who has worked for fired bankers. "You don't have to do much to lose your job."
Still, Johnson said that filing a lawsuit isn't a decision that should be taken lightly. Media reporting of the cases can make it hard to get another job in finance. One of Johnson's former clients, Latifa Bouabdillah, was fired by Commerzbank AG when a manager discovered she had sued former employer Deutsche Bank AG, for sexual discrimination. Bouabdillah sued Commerzbank and won, before agreeing to a confidential settlement for compensation in 2013.
"Don't start your claim unless you are pretty sure you are going to win," Johnson said.
Before it's here, it's on the Bloomberg Terminal.
LEARN MORE