These Two Charts Show How the Stock Market Volatility Slammed Consumer Sentiment
The stock sell-off is being felt.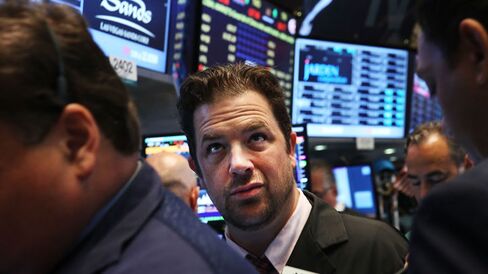 The University of Michigan's popular measure of consumer sentiment has fallen to the lowest level in a year this month, according to preliminary results of its September survey.
Two charts from the guts of the report show the impact recent volatility in the stock market has had on sentiment.
The first is the percentage of consumers reporting a higher chance of achieving a comfortable retirement than five years ago. The question asked to survey respondents is: "Compared with five years ago, do you think the chances that you (and your husband/wife) will have a comfortable retirement have gone up, gone down, or remained about the same?"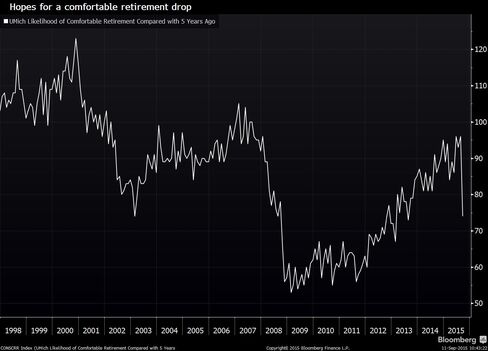 The second is the percentage of consumers who expect higher stock prices a year from now. The question is: "Suppose that tomorrow someone were to invest one thousand dollars in a type of mutual fund known as a diversified stock fund. What do you think is the percent chance that this one thousand dollar investment will increase in value in the year ahead, so that it is worth more than one thousand dollars one year from now?"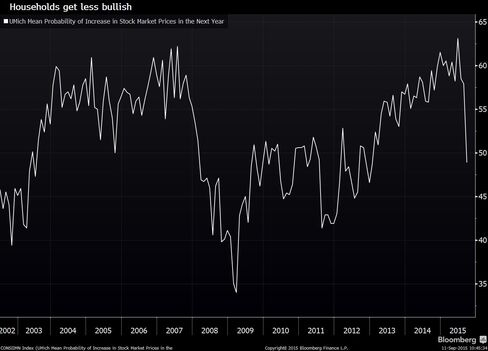 (Note: These indexes are calculated by taking the percentage of consumers who responded yes, subtracting the percentage that responded no, and adding 100.)
Federal Reserve officials meeting next week to decide whether to raise interest rates for the first time in nearly a decade will take this into account.
Answering questions after a Sept. 1 speech in New York, Boston Fed President Eric Rosengren outlined the key question for policymakers: "Is this more of a portfolio shift away from particular risk assets, particularly risk assets in some parts of the world, or is there something more that we are going to see in terms of household and firm behavior?"
He concluded that "it's been too recent, I think, for us to know for sure which of those two outcomes is most likely."
Before it's here, it's on the Bloomberg Terminal.
LEARN MORE