Merkel Seeking to Speed Up Asylum Process as Thousands Arrive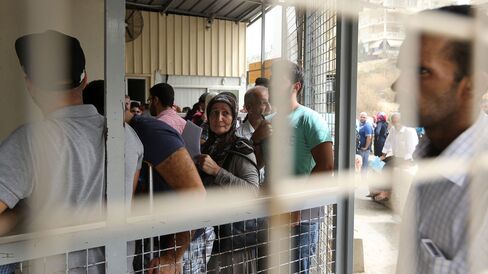 Chancellor applauds Berlin efforts to teach refugee children

Refugees offered asylum should be integrated, seek jobs
Chancellor Angela Merkel said she plans to speed up Germany's asylum process and make it easier for those allowed to stay to enter the workforce, as her government moves to help authorities care for the stream of migrants into the country.
"Over the next few months, we want as many people as possible to receive a decision on an approved residency status and then have the possibility to be put into contact" with the jobs office, Merkel said Thursday during tours in Berlin of a shelter for migrants and a school where refugee children attend.
Merkel at one stop urged migrants who receive asylum status to seek to integrate into the workforce and send their children to school to learn German. In a speech to parliament Wednesday, Merkel warned against "parallel societies" emerging within Germany among refugees.
Merkel's government has opened the borders to thousands, many fleeing civil war in Syria, who are bypassing other European Union member states to get to Germany. With some 800,000 expected this year, Merkel has promised to bring forward proposals by Sept. 24 to tackle the biggest influx of refugees since World War II.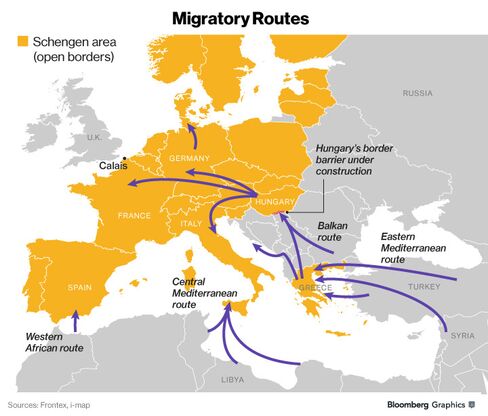 At the immigration center, where the chancellor was greeted by applause, Merkel said she spoke with a family that had just arrived from the embattled Syrian city of Kobani, which was taken this year from Islamic State forces by Kurdish fighters. During the visit to the school, where refugee children receive special welcome classes, Merkel lauded the German capital for its policy of accepting all migrants into schools.
"With thousands of refugees coming into Berlin every day, that is a huge challenge," Merkel said. "But I have the impression that there's an unbelievable level of motivation, a lot of enthusiasm in addressing this unbelievable challenge."
Before it's here, it's on the Bloomberg Terminal.
LEARN MORE