FirstRand Tightens Lending as Bad-Debt Levels Rise Amid Slowdown
Bad debts climbing in unsecured lending, vehicle financing

Corporate clients linked to commodities also showing strain
FirstRand Ltd., Africa's biggest bank by market value, said it's tightening lending criteria to guard against rising bad debt levels resulting from South Africa's economic slowdown.
"There's a credit cycle emerging and we expect bad debts to start ticking up so we're being proactive," Johan Burger, who takes over as chief executive officer of the Johannesburg-based lender next month, said by phone on Thursday. "On the retail side, we can see across the unsecured lending and vehicle and asset financing portfolios that arrears and non-performing loans are ticking up. On the corporate side, it's just certain sectors -- mining, metals, oil and gas."
South Africa's economy contracted by 1.3 percent in the second quarter with consumers battered by power shortages, higher inflation and a rising interest-rate cycle. The country, the world's biggest platinum producer, has also been negatively affected by the drop in commodity prices, with the precious metal slumping 19 percent this year as the nation's currency has also weakened to a record against the dollar.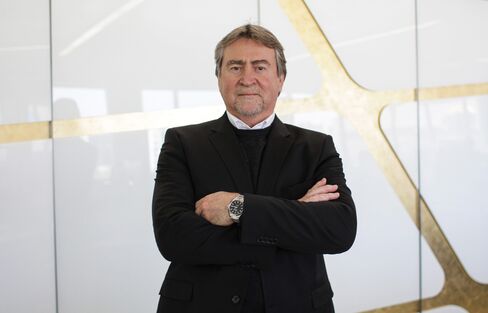 "We are continually cutting back on our risk appetite," Burger said. "There is no doubt consumers are under pressure."
Profit Rises
Amid the economic headwinds, FirstRand's full-year profit climbed 17 percent to 21.6 billion rand ($1.56 billion) in the 12 months through June from 18.4 billion rand a year earlier after its retail unit boosted income from fees and transactions while its investment bank strengthened its balance sheet. Earnings per share excluding one-time items increased 12 percent to 3.81 rand, FirstRand said in a statement, exceeding the mean estimate of 17 analysts surveyed by Bloomberg.
First National Bank, its retail unit, showed the biggest growth, with earnings jumping 16 percent to 11.3 billion rand. FNB achieved this by consistently focusing on cross-selling products from other units to retail clients, lending to well-known customers, migrating clients to electronic platforms to save on costs and increasing the opportunities for those clients to transact with the bank, according to Burger.
FirstRand is considering quickening its expansion in Kenya and developing its insurance business. With a surplus of 12 billion rand, FirstRand plans to invest 2.8 billion rand in its existing African operations with another 5.2 billion rand earmarked for small, bolt-on acquisitions across the continent, Burger said. About 1.5 billion rand will be used to bolster its insurance business as well as its asset-management and vehicle-financing units.
"We also have to increase our focus on building in-country franchises, like having more FNBs in Namibia," he said. "We're exceptionally proud of the results we've achieved, but the headwinds in the year ahead are going to be stronger. Consumers are going to be under more pressure, but we're still very confident that we can deliver real returns."
FirstRand dropped 1.6 percent to 51.28 rand at 10:12 a.m. in Johannesburg. It remains the best-performing bank stock in South Africa this year after Capitec Bank Holdings Ltd., showing a 1.3 percent return.
Before it's here, it's on the Bloomberg Terminal.
LEARN MORE