ECB Said to Seek 597 Million Euros of Dutch Mortgage-Backed Debt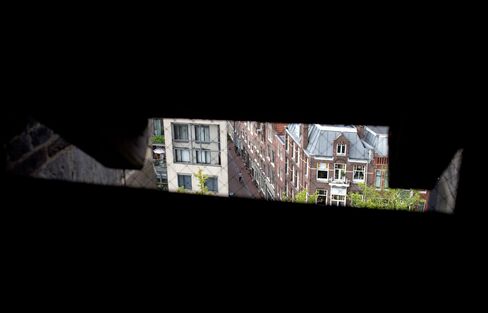 Central bank said to ask investors directly for bond sales

Asset-backed debt purchases dwarfed by covered-bond buying
The European Central Bank is seeking to buy as much as 597 million euros ($670 million) of Dutch mortgage bonds from investors as it steps up efforts to acquire asset-backed securities, according to a person familiar with the matter.
The central bank is targeting 13 residential mortgage-backed securities, including notes secured by loans originated by units of insurer Delta Lloyd NV and ING Groep NV, said the person, who asked not to be identified because they're not authorized to talk about it. Noteholders are requested to submit offers by 2 p.m. London time on Thursday, according to a document obtained by Bloomberg.
The ECB started trying to buy securitized debt from investors in June, rather than just buying notes directly from banks, after the amount it acquired under a purchase program designed to spur bank loans underwhelmed investors. Last week, its holdings only rose by 382 million euros even after it offered to buy as much as 645 million euros of asset-backed securities from Ireland and the Netherlands.
An ECB spokesman declined to comment on the ABS purchase program.
The central bank, which can also buy bonds from dealers or acquire newly issued deals, has purchased 11.5 billion euros of asset-backed debt since November. That's equal to about 10 percent of the amount of covered bonds bought under a separate program.
Before it's here, it's on the Bloomberg Terminal.
LEARN MORE