Merkel Says Germany to React to 'Emerging Risks' With Surplus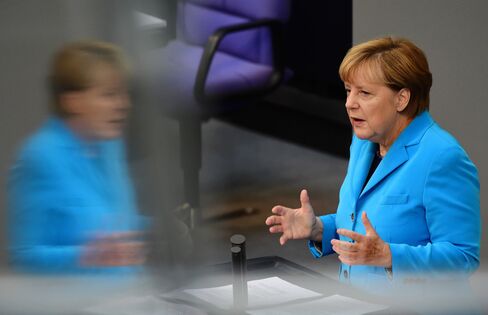 German Chancellor Angela Merkel said her government's fiscal security will allow it to react to "newly emerging risks" as faltering markets abroad cause instability in the global economy.
"The global economy is not without risks," Merkel told lawmakers in Berlin on Wednesday as the government presented its budget. "Sustainable financial policy will open a space for future-oriented policies,"
Merkel said Germany's aim to post a balanced budget would remain for the "mid term." The chancellor forecast 1.8 percent economic growth for this year and next.
Before it's here, it's on the Bloomberg Terminal.
LEARN MORE