Here's Your Cheat Sheet to the Fed's Key Comments
If you weren't paying attention, this is what you need to know going into the September meeting
Federal Reserve officials are weighing whether to raise interest rates for the first time in almost a decade, and the change could come this month. Now that the Fed's blackout period—the stretch before a policy-setting meeting during which officials don't comment publicly—has begun, we've heard all that we're going to get from policy makers before the potentially momentous Sept. 16-17 meeting.
Here's a summary of noteworthy communications since Janet Yellen's most recent public speech, alongside major economic events and changes in market expectations for an interest-rate increase in September. See the chart below for how investors' bets have risen, only to start declining again.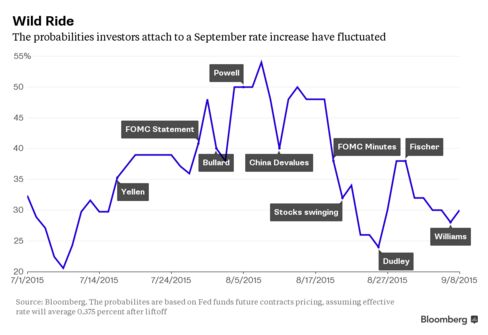 Janet Yellen, July 16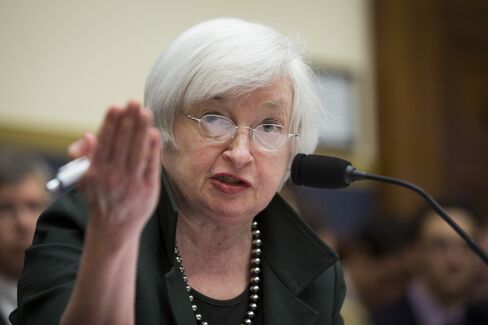 Market Odds for September: 37%
"My own preference would be to be able proceed to tighten in a prudent and gradual manner," Fed Chair Yellen said, testifying before the Senate Banking Committee. Over two days of congressional testimony, Yellen signaled that she believed a rate increase could be appropriate in 2015, if data shaped up as expected, without specifying which meeting.
FOMC statement, July 29
Market Odds for September: 42%
The committee added the qualifier that it would like to see "some'' further improvement in the labor market before raising rates, which many economists interpreted as lowering the bar.
James Bullard, July 31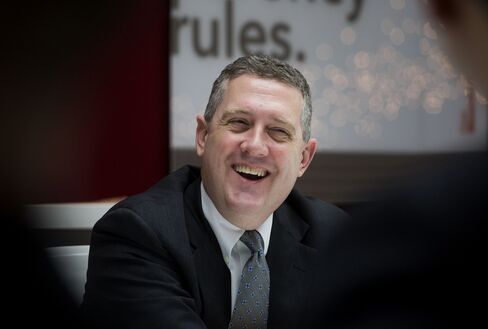 Market Odds for September: 40%
St. Louis Fed's Bullard told the Wall Street Journal in an interview that "we are in good shape" for increasing the Fed's rate target at the September meeting. "My sense is that a 25 basis-point move would essentially be a nonevent in financial markets." Bullard doesn't vote until 2016 on Federal Open Market Committee policy, but he still participates in the discussions.
Jerome Powell, Aug. 5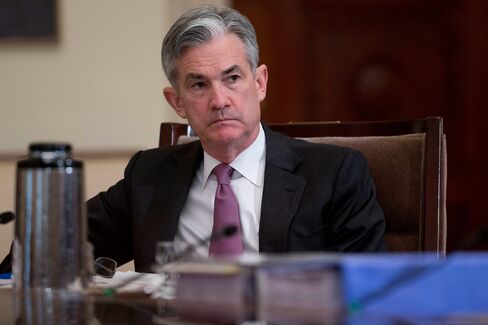 Market Odds for September: 50%
"The time is coming. I think most members of the FOMC at the June meeting believed that it was time to raise interest rates sometime this year," Fed Governor Powell said in a CNBC interview on Aug. 5, without specifying a month. "When we do that, there will be—if the economy continues to grow—there will be a process of raising rates, gradually, over time."
China Devalues Yuan, Aug. 11
Market Odds for September: 40%
In a surprise move, China devalued its currency, sending ripples through global markets and stirring speculation that the world's second-largest economy may be slowing more than expected.
FOMC Minutes, Aug. 19
Market Odds for September: 38%
Most meeting participants "judged that the conditions for policy firming had not yet been achieved, but they noted that conditions were approaching that point," according to minutes from the committee's July meeting released in mid-August.
Stocks Swing, Aug. 20
Market Odds for September: 32%
U.S. stock indexes begin to swing wildly. Starting from Aug. 21, the Chicago Board Options Exchange Volatility Index had posted 11 straight sessions above 25 through the end of last week, a level that before August it had touched on just five days since 2011.
William Dudley, Aug. 26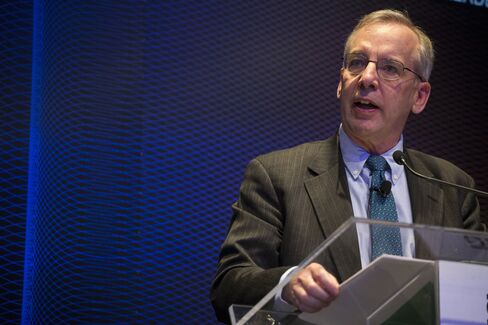 Market Odds for September: 24%
"From my perspective, at this moment, the decision to begin the normalization process at the September FOMC meeting seems less compelling to me than it was a few weeks ago," the New York Fed's Dudley told a news conference on Aug. 26. "Normalization could become more compelling by the time of the meeting as we get additional information on how the U.S. economy is performing, and more information on international and financial market developments."
Stanley Fischer, Aug. 29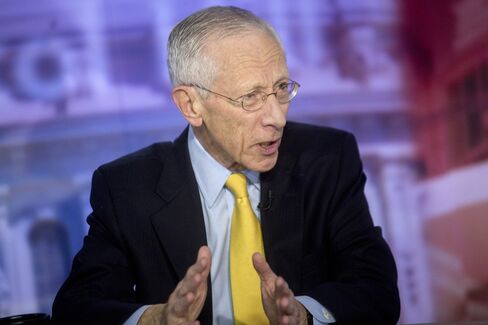 Market Odds for September: 38%
"Given the apparent stability of inflation expectations, there is good reason to believe that inflation will move higher as the forces holding down inflation dissipate further," Vice Chairman Fischer said in Jackson Hole, Wyoming, on Aug. 29. Fischer was careful to announce that he wasn't signaling an impending rate increase, yet economists said the remarks suggested a September move wasn't ruled out.
John Williams, Sept. 7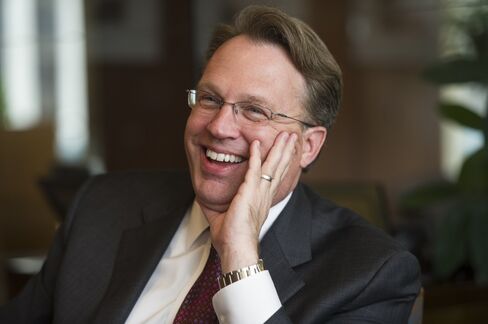 Market Odds for September: 28%
Williams says data have been "about as good or better" than his expectations. Continued dollar appreciation—it's risen about 8 percent against the euro since the start of the year—and financial market conditions are "pretty significant" headwinds that have grown larger, he said. "It would be reasonable, from my own perspective, to see interest-rate increases sometime later this year," he said in a Wall Street Journal interview published Sept. 7, adding that the decision will remain data dependent and declining to speak about September.
Note: Market odds are based on the assumption that the effective fed funds rate will average 0.375 percent after liftoff.
Before it's here, it's on the Bloomberg Terminal.
LEARN MORE