Illicit Wood Exports to China Prompt Mozambique Investigation
China destination for 90% of logs cut in Mozambique, WWF Says

Corrupt exporters avoid custom duties, forestry licenses
Mozambique is investigating the illegal export of timber to China and said it has identified 70 containers of a wood known as chanate that have been shipped from the port of Beira without authorization.
The investigation will be led by the Provincial Office for Combating Corruption in Sofala, a central province of which Beira is the capital, an announcement published by the Autoridade Tributaria in O Pais newspaper Tuesday shows.
China is the destination for 90 percent of the logs cut in Mozambique, according to a report published by the World Wildlife Fund in July. Illegal timber exports to China cost Mozambique $102 million in 2013, the WWF said. While Mozambique reported official timber exports to China of 54,000 cubic meters (1.9 million cubic feet) that year, the Asian country said it imported 346,000 cubic meters, according to the WWF.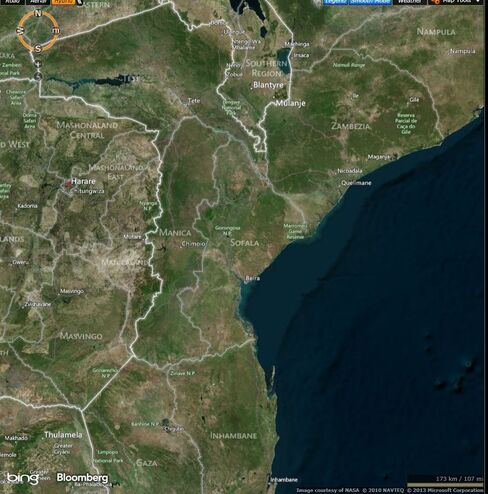 Illegal exporters can make a profit of $2,340 on each container of timber they send to China, compared with $530 for a legal consignment, by avoiding paying customs duties and forestry licenses, according to the conservation group. Beira is the main port for exporting coal mined by companies such as Vale SA and Jindal Steel & Power Ltd. in the interior province of Tete, and also serves landlocked Zimbabwe.
Before it's here, it's on the Bloomberg Terminal.
LEARN MORE