Wanted: Opposition Candidates for Singapore
Ten parties contest seats in Sept. 11 general election

Ruling PAP has won by landslide every time since independence
The time is not now.
That's the message of Sylvia Lim, chairwoman of Singapore's main opposition party ahead of the Sept. 11 general election.
Lim's Workers' Party is the only one of the nine opposition groups fielding candidates that won any seats in the previous election. It has seven, compared with 79 for Prime Minister Lee Hsien Loong's People's Action Party, which has governed the country for five decades since independence.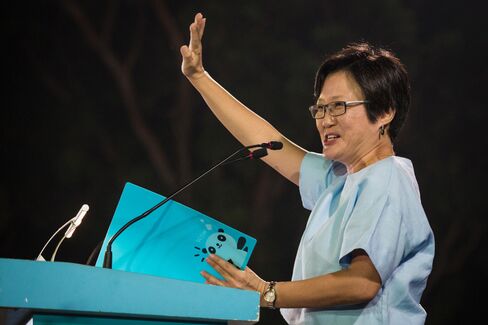 "We've been accused of lack of ambition," said Lim at a press conference. "I don't think this is the time when we can say this is our cabinet and we're ready to take over."
Lim's fatalism about the election underscores the nation's one-sided politics, where the share of the opposition vote acts more as a gauge of discontentment with government policies. This will be the first time in the country's history where all seats will even be contested, and no one expects any result other than another win for Lee.
For one thing, he's capitalizing on a groundswell of support from this year's 50th anniversary celebrations as well as the death in March of his father, Lee Kuan Yew, who led the country for 25 years from independence. More than 450,000 people queued for as long as 10 hours for a glimpse of the elder Lee's coffin before his state funeral. An election wasn't required until January 2017.
Breakaway Parties
"Those really are obstacles," said Tan Jee Say, Secretary General of the Singaporeans First party, which is campaigning for improved rights for citizens in competition with foreigners, who make up more than a third of the island's population.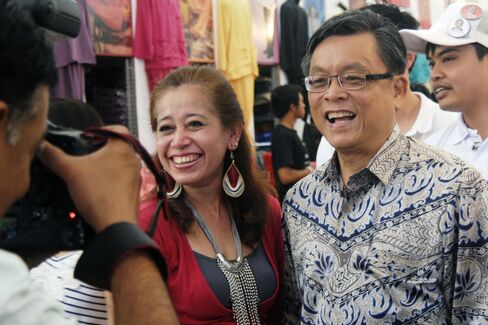 Tan's party typifies the challenges facing the opposition. It was formed in August last year with 10 members, including some who broke away from other parties. It plans to contest 10 of the 89 seats up for vote.
"Elections are about the future, not about the past," said Tan, who used to be principal private secretary for then-deputy premier Goh Chok Tong. "PAP is living on its past glories." Goh later became prime minister.
Lim said even a minority opposition in parliament helps ensure "a check and balance" on government policies. Candidates standing against the PAP in this week's poll include academics, lawyers and bankers.
Zero Tolerance
The stable and uninterrupted rule of the PAP, which rose to power on a platform of zero tolerance for corruption, helped Singapore become Southeast Asia's only advanced economy, with a per-capita gross domestic product ahead of the U.S.
Across the causeway in Malaysia, thousands of protesters in August demanded Prime Minister Najib Razak's resignation amid allegations of improperly receiving funds from a state enterprise, which Najib denies. Thailand was taken over by the military last year, its 12th coup since 1932. Indonesia has had five presidents since former dictator Suharto resigned in 1998 amid street protests. And the previous two Philippine presidents were charged with plundering or misusing state funds, with one being pardoned and the other in hospital awaiting trial.
'Like Nomads'
"Opposition parties come and go like nomads," former premier Goh said during an Aug. 26 press conference. "If you have a good government, don't ever cause disruption to what we have been trying to do." Lee said in the introduction of his party's election manifesto that Singapore will be "sunk" if the opposition wins enough districts and combines to form a government.
To reinforce the point, the PAP has said in the past that wards which elect an opposition member of parliament could miss out on investment to upgrade their neighborhoods.
Lost Seats
"Do not risk your assets, property values, job opportunities," the elder Lee said in an editorial in the Today newspaper before the 2011 election. He said voters would "repent" if they didn't elect the PAP.
Still, the ruling party lost some districts in that poll and secured its lowest share of the popular vote since independence after a wave of public discontent over rising immigration and a widening wealth gap. Since then, the government has moved to shore up support, restricting immigration and raising spending on lower-income families and the elderly.
Kenneth Jeyaretnam, leader of the Reform Party, said most opposition parties have fewer than 100 members because of a "climate of fear."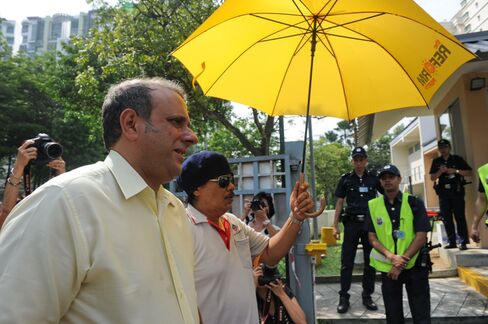 "Too many people say if they're an opposition member, they'll lose their jobs," said Jeyaretnam, whose father Joshua was the first opposition politician to win a seat against the PAP in 1981.
Libel Suit
J.B.J., as his father was known, was successfully sued for libel by PAP leaders and declared bankrupt in 2001 after failing to keep up payments for damages. He was discharged from bankruptcy in 2007 and died the following year.
"Of course, we want to form the government, but that's hypothetical at the moment," said his son Kenneth. "The opposition is not going to take over this election."
The 35-year-old Singapore Democratic Party, another old adversary of the PAP, sees the return of its chief Chee Soon Juan after he was cleared of bankruptcy in 2012. He was declared bankrupt after failing to pay S$500,000 ($350,000) for defaming PAP leaders during the 2001 election.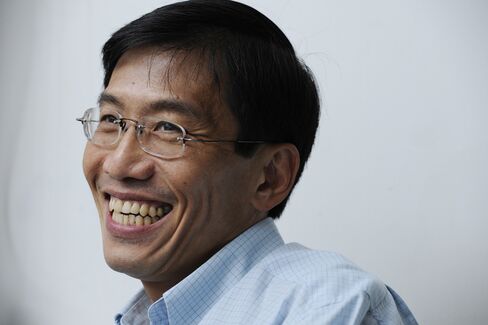 To raise their odds of winning votes, opposition parties held at least two rounds of talks to try to avoid standing against each other. It had limited success. Three districts are set for three-cornered battles, including two where independent candidates are running.
The opposition must shed its image of being opportunistic and perfunctory in elections before voters will "consider replacing a tested ruling party for an untested opposition," said Chia Ti Lik, a lawyer who set up the Socialist Front in 2010.
He said his party won't contest any seats this time.
Before it's here, it's on the Bloomberg Terminal.
LEARN MORE