Ireland Seen Losing Apple Tax Skirmish, Triggering Legal Battle
European authorities will probably censure Ireland on tax

Irish government preparing for long legal battle on censure
Ireland will probably face censure from European authorities within months in relation to its tax dealings with Apple Inc., according to a person with knowledge of the matter.
A finding against Ireland will spark a legal battle that may last years, as the government is ready to fight the decision in the European Union Court of Justice, according to the person, who asked not to be named because the case is ongoing.
In preliminary findings last year, European antitrust authorities said Apple's tax arrangements were improperly designed to give the iPhone maker a financial boost in exchange for jobs in the country. Apple said in 2013 it had paid an effective tax rate of less than 2 percent in Ireland over the previous ten years.
The EU inquiry comes amid a global crackdown on corporate tax-affairs, with the European Commission estimating that tax avoidance and evasion in the region cost about 1 trillion euros ($1.11 trillion) a year. In a worst-case scenario, Apple may face a $19 billion bill if the government in Dublin ultimately loses and is forced to recoup tax from the company, according to JPMorgan Chase & Co. analyst Rod Hall.
"The commission's initial findings appear to be quite robust," said Marco Hickey, head of EU, competition and regulated markets at Irish law firm LK Shields, which is not involved in the case. "Based on that, it would seem that they're more minded than not to make a negative final decision against Ireland."
Apple has said in the past it doesn't use "tax gimmicks." An Apple spokeswoman wasn't able to comment on any possible commission finding. The European commission declined to comment, while Ireland's finance ministry said no final decision has been taken.
"The European Commission has not indicated a time line for a decision," it said in an e-mailed response to questions. "Our position remains that there was no breach of State aid rules in this case."
After the commission laid out its preliminary findings in June 2014, it asked the Irish government for comments and more information about its dealings with Apple.
Three months ago, EU Antitrust commissioner Margrethe Vestager said she would be seeking to conclude shortly the probes into Apple, as well as the tax dealings of Amazon.com Inc. and Starbucks Corp. elsewhere in Europe. Vestager's team missed a self-imposed deadline to complete the cases by the middle of the year.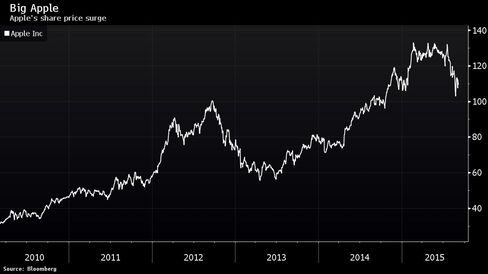 The government would have a strong legal case to fight an adverse finding, according to Michael Ryan, head of Dublin-based law firm McCann Fitzgerald's tax unit. The firm isn't involved in the case.
The guidance that tax officials gave Apple representatives in 1991 and 2007 on how the company attributed profits to its Irish branch can't be considered a binding tax ruling, he said.
"Legally in Ireland, it is not possible for the Revenue Commissioners to give rulings that are binding," said Ryan.
The EU also didn't show in its initial findings last year that Apple benefited from its Irish tax dealings, he said. Irish tax authorities were satisfied that the profits attributed by Apple to its Irish units were correct, the commission said.
"The commission would have to show this was not the case to justify a negative ruling," he said.
The EU's state aid decisions can be challenged at the European courts in Luxembourg. While any potential recovery of back taxes wouldn't go beyond June 2003, Apple may have to figure out how to account for any unpaid taxes.
Still, Apple could still escape a recovery order even if the commission rules that Ireland's tax dealings with the Cupertino-based company are illegal.
In any of the state aid cases being pursued by the commission, establishing the exact amount of money to be paid by the companies is complex, according to Howard Liebman, a tax partner at law firm Jones Day in Brussels.
"There is a question mark as to what would be the recovery amount," Liebman said. "But if there's no recovery, they're going to face a firestorm of negative press."
Before it's here, it's on the Bloomberg Terminal.
LEARN MORE