Europe's Fragmented Response to the Refugee Crisis: Three Charts
Hungary has among the most asylum seekers per capita

German asylum applications to eclipse Yugoslav-war era record
The European Union is struggling to forge a united response to the record numbers of refugees streaming north from the Mediterranean, the Middle East and beyond.
Among the top 10 host countries last year, Sweden had the highest number of asylum seekers in relation to its population, while Britain recorded the fewest. Germany, the top destination in the EU, was somewhere in the middle, behind Austria and Hungary. As Germany expects the inflow to quadruple this year, Chancellor Angela Merkel says Europe's biggest economy will help lead the EU's response, though it can't be overburdened.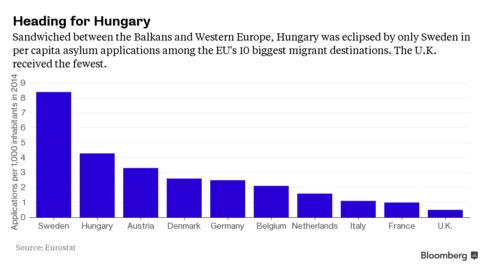 Germany has received waves of refugees since World War II, from Vietnamese "boat people" to Eastern Europeans heading west after communism collapsed.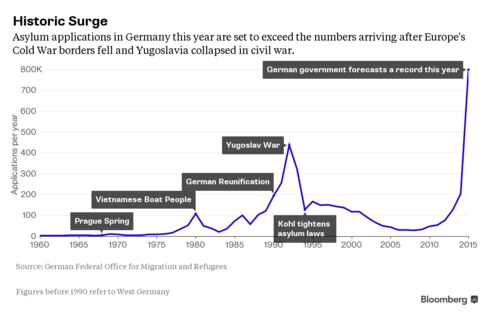 Many asylum seekers stay in EU countries while governments consider their bids for shelter from persecution. Germany's share of the EU total has grown steadily.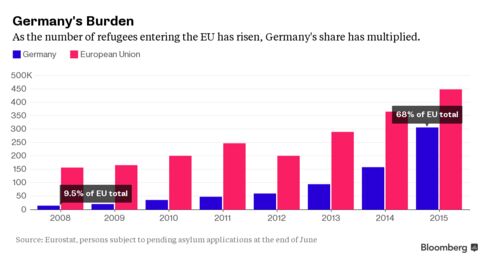 Before it's here, it's on the Bloomberg Terminal.
LEARN MORE