Billionaire Deripaska Plans $355 Million Data Center in Siberia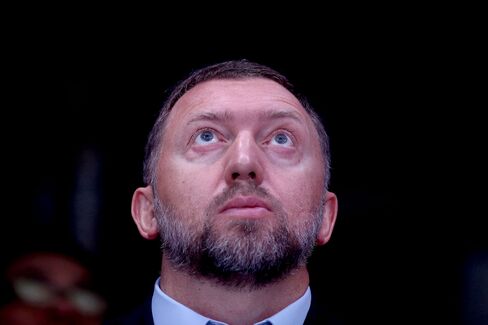 Putin's law requires IT firms to store data on local servers

Aluminum tycoon to use cheap hydropower to feed data center
Billionaire Oleg Deripaska's En+ Group and partners including Huawei Technologies Co. plan to invest more than $355 million to build a data center in Siberia, tapping the region's cheap electricity and preparing for rising local storage demand.
The facility will serve Russian and Asian clients. The companies signed an accord in Beijing Thursday as President Vladimir Putin was visiting China's Xi Jinping to watch a military parade and discuss economic co-operation amid U.S. and European sanctions against Russia.
Deripaska will use his Siberian hydropower stations that feed his aluminum smelters to also power the data center. Demand for data centers is set to increase after Putin required information-technology firms to store Russian users' personal data on servers located in the country.
An initial $55 million facility with 1,800 computer racks is set to be built by 2018, En+ Group said in a statement. The project is set to be extended by 8,000 racks by 2024, requiring an additional investment of more than $300 million, it said. Russian information-technology company Lanit and China's Centrin Data Systems will also participate.
Deripaska is president and the biggest shareholder of Russia's largest aluminum producer United Co. Rusal, the country's first company listed in Hong Kong.
Before it's here, it's on the Bloomberg Terminal.
LEARN MORE