Google's Nest Upgrades Digital Thermostat
Nest Labs is upgrading its digital thermostat for the first time since being acquired by Google Inc., part of the Web company's push to get more homes and devices connected to one another.
Nest, bought by Google in February 2014 for about $3 billion, said the third generation of its main product—also called Nest—will be slightly thinner and have a screen that's 40 percent larger. The display is also sharper, packing 25 percent more pixels per inch.
Google is trying to extend its reach into homes with Web-enabled everyday objects. The new thermostat can link up with previous versions and also connect to other Nest products, including a smoke alarm and security camera. All of these devices can be accessed and controlled via a single mobile application.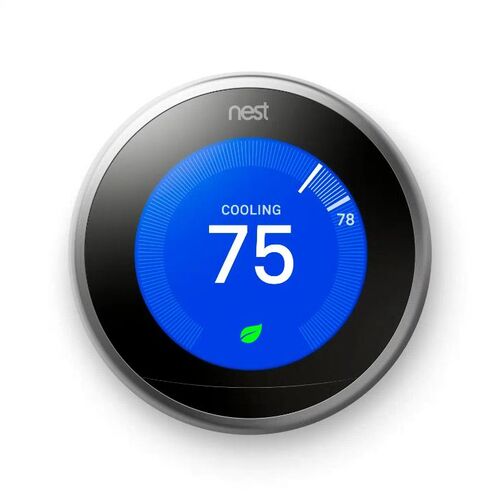 "We're looking forward to working closely with all of our partners to make the new third-generation Nest thermostat and other products accessible to customers everywhere," Ben Bixby, Nest's head of energy and enterprise partnerships, said in a statement.
The new thermostat will sell for the same price of $249. The previous generation—which debuted in 2012—will be discounted to $199 while supplies last.
While users had to stand within 3 feet (1 meter) of the older Nest thermostat to activate the device, the new version has a feature called Farsight that lets users wake up and activate the display from across a room.
Before it's here, it's on the Bloomberg Terminal.
LEARN MORE