Macedonia Says More Than Peanuts Needed From EU to Aid Migrants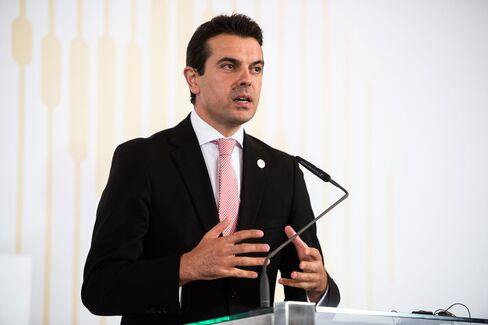 The Republic of Macedonia appealed for more financial aid from the European Union to help it deal with the effect of the migrant crisis as what it has received so far has been "peanuts," Foreign Affairs Minister Nikola Poposki said.
The former Yugoslav republic, which borders EU members Greece and Bulgaria used by migrants on their way to the west, has seen the number of refugees jump to 4,000 a day from 500, he said in an interview in Vienna on Thursday.
The landlocked Balkan nation of 2.1 million people has received some 80,000 euros ($90,376) from the EU so far, which the administration sees as insufficient. Last week, Macedonia declared a state of emergency over Europe's immigration crisis and deployed its army and police, which used stun grenades to stop thousands of migrants from entering the country via Greece.
Aid so far is "peanuts," he said. It's "just enough for the water we gave to migrants. We can't really hope we can resolve the issue with this kind of support."
Poposki appealed for a more organized and urgent help from the 28-member bloc.
"This is not a type of effort we can sustain in the longer run," he said. "Unless there is a stronger, more visible effort on the Greek side of the border, we will probably be pushed into a situation where we will not be able to register everyone and offer support."
Before it's here, it's on the Bloomberg Terminal.
LEARN MORE