Japanese Karuizawa Whisky Sets $118,500 Auction Record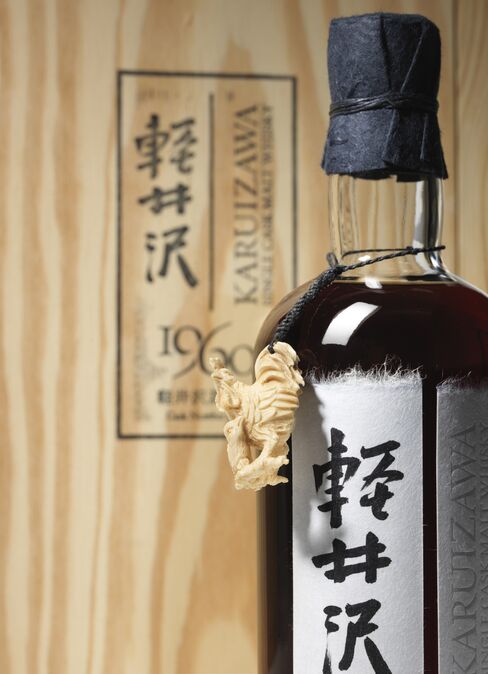 A bottle of 1960 Karuizawa sold for $HK918,750 ($118,500) at Bonhams in Hong Kong Friday, setting an auction record for a Japanese whisky.
One of only 41 bottles ever made, after being aged 52 years in casks, the Karuizawa is considered the holy grail of Japanese whiskies by collectors. A southeast Asian buyer made the winning bid by telephone, Bonhams said.
The same bidder also paid HK$3.8 million for a 54-bottle, Hanyu Ichiro "Playing Card" series, the most ever paid for a lot at a whisky auction, indicating the recent stock market turmoil hasn't dented demand.
"I was surprised by the competition," Aaron Chan, a Hong Kong-based collector who was outbid for the Hanyu lot, said by telephone. "The Shanghai stock market doesn't seem to have had any effect at all."
A surge in demand for rare whiskies has lead to triple-digit returns in recent years. According to the Investment Grade Scotch Index, published by Whisky Highland in Tain, Scotland, the top 100 single malts delivered an average return of 440 percent from the start of 2008 to July 2014.
Before it's here, it's on the Bloomberg Terminal.
LEARN MORE