The Ebola Crisis Is Over, but Tiffany Is Still Paying for It
The deadly disease laid low one of the retailer's main suppliers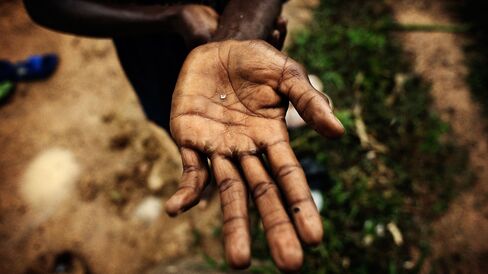 The recent Ebola outbreak in West Africa is hitting Tiffany & Co.'s bottom line.
In 2011, the company lent about $50 million to a miner in Sierra Leone named Koidu to secure a steady stream of diamonds, and although the mine had previously struggled with violent worker strikes, it was expected to produce around 575,000 carats a year.
That forecast was before the mine, close to the Guinea border in Eastern Sierra Leone, became the virtual epicenter of the Ebola outbreak last year.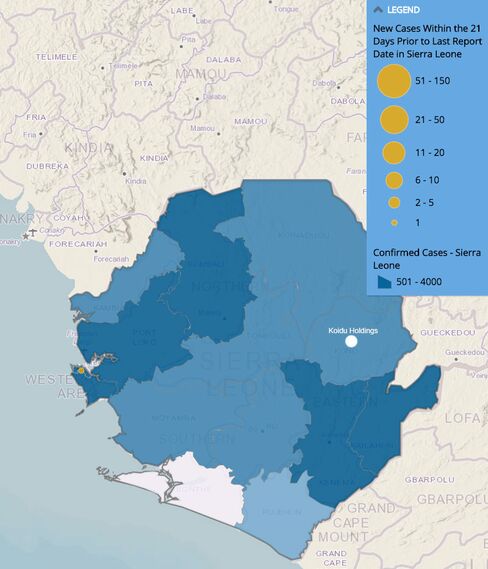 In December, Octea, a mining company that offered a limited guarantee on the Tiffany loan, told Bloomberg that the outbreak had wiped out as much as 20 percent of the mine's productivity as workers fell ill and the district was quarantined. Commercial air traffic was restricted, and supplies of fuel and other necessities were interrupted.
"It completely went out of control a couple of weeks ago," Octea's chief executive, Brett Richards, said at the time. "We may be uncovering a bit of an iceberg here."
Tiffany executives weren't keen to discuss how the next few months progressed, but they did offer details in an SEC filing. In March, the miner asked to defer its twice-a-year principal payment. More recently, it asked to skip a monthly interest payment, and Tiffany expects it to miss its next principal deadline in September.
Of the $44 million Tiffany had outstanding on the loan in July, it wrote off $9.6 million in the recent quarter and said it would no longer accrue interest on the outstanding balance. Tiffany spokesman Mark Aaron said he couldn't comment further on the miner's ability to repay its loan, though he acknowledged that Ebola has been an issue. Koidu did not immediately respond to phone calls or e-mails.
Thankfully, the Ebola scare in West Africa is pretty much over. In Sierra Leone, only one new case of the disease has been confirmed this month. But the outbreak infected 13,541 of the country's residents and killed almost 4,000 of them.
In the wake of the tragedy, the Sierra Leone mine is hunting for more capital to keep digging up diamonds. Meanwhile, prices of the precious stones have slipped, a commodity market swing that has helped Tiffany but hurt its miners.
A $10 million impairment charge is small change for a company like Tiffany—a spendthrift customer can cover that kind of damage in an afternoon. But more charges may be coming, and the whole sad scene serves as a reminder that the company's supply chain is not always as polished—or as safe—as it appears.
Before it's here, it's on the Bloomberg Terminal.
LEARN MORE