Mining Rout Costs Glencore More Than its Peers
The company said last week it will not cut dividend, despite the slump in commodity prices.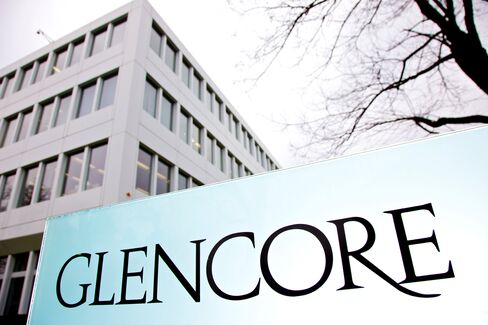 Europe's biggest miners, having lost 23 percent of their stock market value this year, bore the brunt of this week's heavy sell-off amid concern about Chinese growth. Glencore is the worst of the bunch, with its stock trading at the biggest discount to its closest peers in the past two years, along with highest projected dividend yield.
Glencore currently trades at a 12 percent price-to-earnings discount to its major peers, compared with an average premium of 11 percent in the past two years. That's the biggest discount the stock has been at, as this chart shows.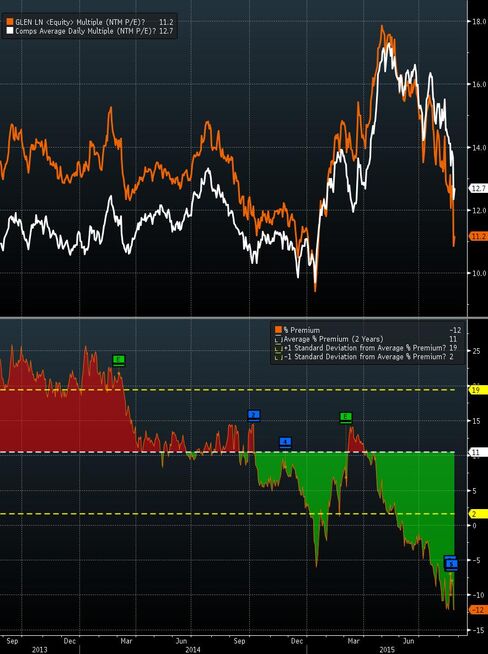 Glencore also trades at 0.7 times its book value, implying its shares are worth less than the value of its assets on its balance sheet. The company's projected dividend at 8.3 percent is now leading the sector, according to data compiled by Bloomberg.
Chief Financial Officer Steve Kalmin said Aug. 20 that the commodity trader can protect its credit rating without cutting the dividend, or "walk and chew gum,'' as he put it.
Before it's here, it's on the Bloomberg Terminal.
LEARN MORE