Insider or Outsider? Ireland Faces Central Bank Dilemma
Candidates face Sept. 1 deadline to declare an interest

Watt bookmaker's favorite, McHale and Fell also touted
Ireland is about to deliver evidence on whether, nearly two years after regaining its economic sovereignty, much has really changed.
Finance Minister Michael Noonan is seeking a new central bank governor, with bookmakers making government official Robert Watt the favorite. Other names -- including John McHale, an economics professor at NUI Galway, and John Fell of the European Central Bank -- are also being touted as a Sept. 1 deadline looms for candidates to declare an interest in succeeding Patrick Honohan.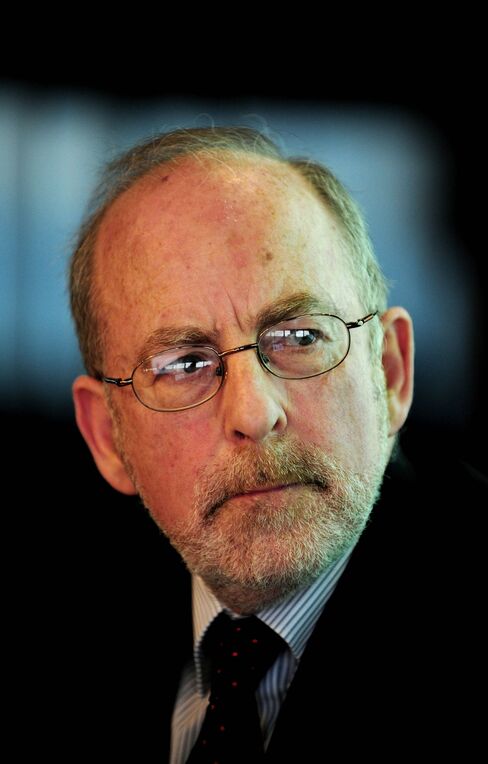 After a real-estate and banking collapse that previous central-bank leaders
didn't see coming, Honohan was plucked from academia in 2009 to restore the institution's credibility. Noonan's dilemma now is whether to move back to the pre-crisis mode of finding a governor from inside the civil service, or repeat the Honohan recipe and appoint another outsider.
"The Honohan appointment was an important message at the time and it worked," said Dermot O'Leary, chief economist with Goodbody Stockbrokers in Dublin. "Our preference would be to appoint another candidate from outside of the ranks of public officials.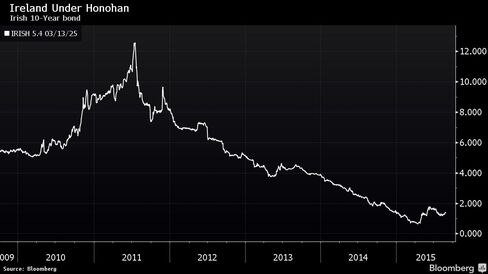 Whoever gets the job will have more than just Ireland's financial system to care for. With the euro-area's other 18 central-bank heads and the Frankfurt-based ECB's six-person Executive Board, they'll sit on the ECB Governing Council, which sets monetary policy for the currency bloc. Honohan said in May that he would step down toward the end of this year, before his seven-year term was due to finish in 2016.
Odds from Dublin-based bookmakers Paddy Power Plc point to Watt, an economist and head of the ministry set up in 2011 to rein in public expenditure during the financial crisis, as the leading potential candidate.
McHale, who also heads the Irish Fiscal Advisory Council, is the second favorite, according to Paddy Power.
Fell, the highest-ranking Irish official in the ECB, who was part of the nation's Troika bailout surveillance team, is another potential, according to Conall Mac Coille, chief economist at Dublin-based securities firm Davy. Fell oversaw the design of the euro area's bank stress-test scenario in 2014, contributing to the first such exercise in the region credited as a success.
Gabriel Fagan, who joined the Irish central bank as chief economist last year from the ECB, and Philip Lane, an economics professor at Trinity College Dublin, are other possibilities, he said.
Alan Ahearne, an economics professor at NUI Galway and adviser to Noonan's predecessor, Brian Lenihan, is another potential, according to O'Leary at Goodbody. Swede Stefan Gerlach, a deputy Irish central bank governor for the past four years, also may be on the list, he said.
Ireland has also access to senior officials in European Union jobs in Brussels who could be in the frame, said Carsten Brzeski, chief economist at ING-DiBa AG in Frankfurt. John Berrigan, a senior official at the European Commission, would be such a name.
While Berrigan didn't immediately respond to an e-mail comment, all the other potential candidates named in this article declined to comment, either
personally or through spokesmen.
"Ireland's now out of the crisis, so there's an argument in favor of going back to the old traditions and cashing in some political IOUs," said Brzeski. "But if Ireland has more European ambitions, it could look twice to find a really excellent candidate without too much political baggage who could someday make it into the Executive Board of the ECB."
Before it's here, it's on the Bloomberg Terminal.
LEARN MORE