Danger Signs That Made Fund Exit 25% of Assets Are Flashing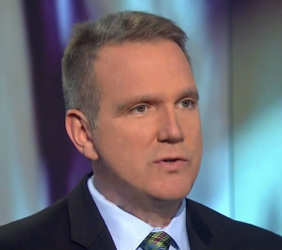 John Lekas's "sell" triggers helped the bond fund manager dodge some losses amid the worst month this year for distressed debt from emerging markets. They're now warning of more pain to come.
Lekas, who oversees $1.4 billion at Leader Capital Corp. in Portland, Oregon, trimmed about a quarter of his holdings in the past two months based on his modeling's signals. That included Noble Group Ltd.'s 2020 notes before they fell almost 20 percent. He's now buying short-term U.S. Treasuries and predicting a deeper fallout in emerging markets.
"We sold about 25 percent of our portfolio because things are not working out, it got too risky," said Lekas. "I would have sold more -- the liquidity in the market has become more problematic." Lekas's modeling uses components such as interest rates, market volatility and risk-reward scenarios.
After a global rout wiped more than $8 trillion from stocks, emerging-market currencies are sliding in tow and evoking memories of the 1998 Asian crisis. Distressed debt from such nations' companies has lost 8.9 percent in August, set for the worst month since December, a Bank of America Merrill Lynch index shows. Lekas now sees higher interest rates and currency losses fueling sovereign debt crises in the next 18 months.
Since China devalued the yuan by a record on August 11, a gauge tracking the 20 most-traded currencies from developing nations has dropped 2.7 percent. The Malaysian ringgit lost 6.3 percent and the Russian ruble has slumped 8.5 percent as speculation about currency wars heightened.
On the Brink
Investor nerves were already frazzled by Greece, which teetered on the brink of default in June before securing a third European rescue package. In Ukraine and Puerto Rico, governments are seeking to reorganize about $91 billion of debt owed to their bondholders.
Chinese stocks fluctuated on Wednesday following the central bank's decision to lower borrowing costs, the fifth cut since November, after reports this month showed a slowdown in the world's second-largest economy deepened.
"Defaults are going to come in two ways, outright defaults like Greece, Puerto Rico, Venezuela and Ukraine, Malaysia maybe but doubtful," Lekas said. "There's another way, in the form of currency devaluation. We have a major storm coming."
Casualty No. 65
For corporate defaults, the global tally has reached at least 65 this year, surpassing 60 for the whole of 2014, according to Standard & Poor's. U.S. coal producer Alpha Natural Resources Inc. became the latest casualty when it filed for bankruptcy this month. Rare earth producer Molycorp Inc. missed coupon payments in June, while Indonesian coal miner PT Berau Coal Energy defaulted on $950 million of bonds in July.
Noble Group, Asia's biggest commodity trading house, saw its 2020 dollar bonds fall to the lowest since October 2011 on Tuesday as the firm battles critiques of its accounting. Lekas has exited the notes, according to a June 30 filing. The bonds traded above par for most of July.
Lekas's $918 million Leader Short Term Bond fund has gained 2.9 percent over a three-year period, beating 98 percent of its peers, according to data compiled by Bloomberg. Over one year, the fund lost 1.6 percent and trailed 95 percent of rivals.
Builder Bonds
Pacific Alternative Asset Management Co., a hedge fund adviser, is looking at Chinese developers for stress signals. The nation's builders have sold about $55 billion of dollar bonds since the global financial crisis, according to data compiled by Bloomberg.
"A lot of them also borrowed from trust companies based in Hong Kong," said Putri Pascualy, a money manager at the Irvine, California-based firm. "These trust companies are heavily levered. Lots of leverage on leverage plus cyclical business plus FX mismatch equals recipe for disaster."
Doses of controversy and political risk, as seen in Brazil and Malaysia, only present additional turmoil and uncertainty for emerging markets, according to Maarten-Jan Bakkum, a strategist at NN Investment Partners.
"This partly explains why equity, bond and currency markets continue to fall," he said in an Aug. 24 note to clients. "Corruption scandals, government crises and increasing repression are a huge distraction from the reforms that are so urgently needed to reduce imbalances in the economy, to improve the investment climate and to create an opportunity for growth recovery."
Before it's here, it's on the Bloomberg Terminal.
LEARN MORE