Beijing Smog Hits Record Low on Shutdown Measures Before Parade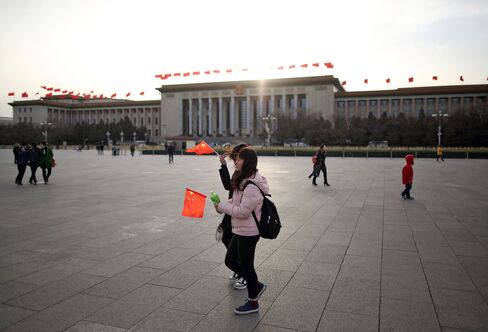 Smog levels in Beijing hit a record low after the government closed factories and limited traffic in advance of a parade marking the World War II victory over Japan.
The average level of PM2.5 -- the tiny particulates that pose the greatest threat to human health -- fell to 19.5 micrograms from August 20-24, the Beijing Municipal Environmental Protection Bureau said Tuesday. Pollution had never been that low over five days in the three years the bureau has been publicly announcing the records.
China routinely halts industrial production in and around Beijing to clear up the skies for high-profile events. The pollution-control measures for the parade have been far more extensive than they were for a gathering of world leaders from the Asia Pacific Economic Cooperation forum last year, when the skies were so clear they were dubbed "APEC blue."
For the parade, the government ordered more than 12,000 plants to suspend operations and restricted the days people could drive their cars.
Six provinces around Beijing will impose new pollution controls starting Aug. 28 to make sure smog stays low, the official Xinhua News Agency reported.
— With assistance by Yi Zhu
Before it's here, it's on the Bloomberg Terminal.
LEARN MORE