Volkswagen Auto Sales Slid in July as Emerging Markets Stumble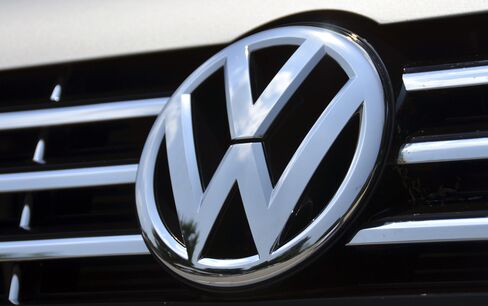 Volkswagen AG, aiming to become the world's largest automaker by 2018, said Tuesday that global sales slipped 3.7 percent in July amid turmoil in key markets.
Volkswagen delivered 792,100 vehicles last month, bringing the 2015 total to 5.83 million, 1 percent less than the Wolfsburg, Germany-based company sold in the same period a year earlier.
"The overall economic situations in China, Russia and Brazil continue to be tense," Christian Klinger, VW's sales chief, said in a press release. "In the second half of the year, we expect the patchy development of markets to remain a key factor in the various regions."
In China, Volkswagen's biggest market, sales for the first seven months of the year declined about 5 percent to 1.99 million vehicles.
The company's brands include Audi, Porsche and Skoda.
Before it's here, it's on the Bloomberg Terminal.
LEARN MORE