DSM to Eliminate as Many as 1,100 Jobs to Appease Investors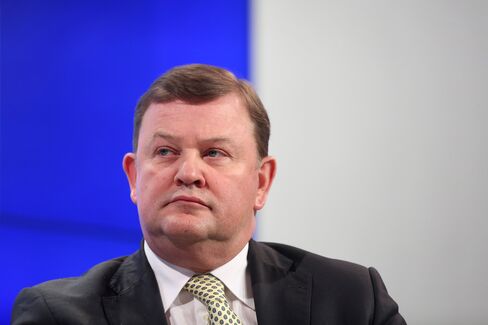 Royal DSM NV plans to cut as much as 5 percent of its workforce as the Dutch maker of nutritional products grapples with a slowdown in demand and faces calls to break up the company. Shares rose as much as 3.9 percent, the biggest jump in more than three months.
The company will eliminate 900 to 1,100 jobs by the end of 2017, with about one-half of the cull affecting the operations in the Netherlands, Heerlen-based DSM said Tuesday.
The cost cuts may help to appease activist shareholder Third Point LLC which has advocated a split of the nutrition and performance materials division to unlock value. Chief Executive Officer Feike Sijbesma is scheduled to announce a strategy update for the company, which has a wide range of operations including vitamins and fibers used in clothes and car parts, on Nov. 4.
The CEO, who increased the company's focus on nutritional ingredients and sold a majority stake in a caprolactam and composite resins business to CVC Capital Partners Ltd, announced his last strategic plan in 2010 and updated this in 2013.
The job cuts make sense, "if you see how much sales they have divested," Joost van Beek, an analyst for Theodoor Gilissen Bankiers, said by phone.
DSM will cut jobs in departments from research, finance and human resources to business services and communications, the CEO said on a call with journalists. The reductions will generate 125 million euros ($144 million) to 150 million euros in savings, while costing 150 million euros to 175 million euros, the company said.
Nutrition Business
The stock rose as much as 1.75 euros in Dutch trading, valuing DSM at 8.4 billion euros. Before today, the stock had lost about 12 percent since the start of the year, underperforming the 1 percent drop of Amsterdam's benchmark index.
The CEO, now in his ninth year in charge, will focus his November update on nutrition, though Sijbesma has tempered any expectations of a breakup of DSM, saying a split is "something he rarely talks about." Sijbesma said he can't rule out job cuts at the nutrition division itself.
Margins in nutrition narrowed to 16.7 percent in the second quarter, compared with 20.7 percent in the year-earlier period. Theodoor Gilissen's Van Beek expects the company to cut the margin target to 18 to 20 percent during the update, while the company initially targeted 20 to 23 percent.
The analyst also points to China as a key topic for the update as DSM generates about 12 percent of its sales in China, where the yuan is weakening and the economy slowing down.
The company faces increased competition in vitamin E manufacturing in China and DSM said it expects lower vitamin prices to cost between 80 to 90 million euros this year.
Before it's here, it's on the Bloomberg Terminal.
LEARN MORE