Pennsylvania Attorney General Kane Must Face Trial on Leaks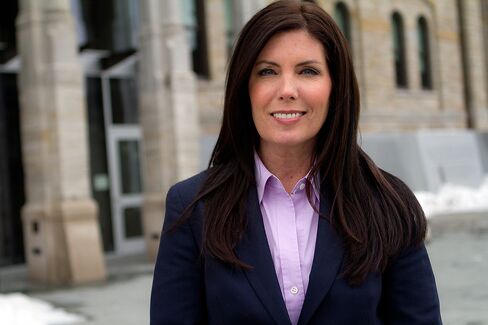 There may be another criminal trial in Pennsylvania Attorney General Kathleen Kane's future -- this time, as a defendant.
A state court judge ruled Monday that there is enough evidence to hold Kane for a trial on charges she illegally leaked secret grand jury information to a newspaper in an attempt to publicly embarrass a rival.
Kane, the first Democrat and first woman elected to the office, is charged with one felony perjury count and seven misdemeanors, including conspiracy and obstruction of justice. She faces as long as seven years in prison if convicted on the perjury count. She is scheduled to be arraigned Oct. 14.
Kane is accused of orchestrating the leaks in retaliation against a former state prosecutor who, she believed, embarrassed her in the press. She has rejected demands from the state's governor and other politicians to resign.
"The entire story hasn't come out yet," Gerald Shargel, Kane's lawyer, said at a press conference. "Attorney General Kane is not guilty of any of these charges. This is a very, very strange case for all sorts of reasons, and we're looking forward to the trial."
Shargel said he expects the state's top lawyer to be acquitted of the charges.
'Witch Hunt'
Kane, who has previously denied wrongdoing, made no comments as she left the hearing Monday. Speaking at a press conference on Aug. 12, Kane said the charges were the result of a "witch hunt" set in motion by state officials linked to an online pornography scandal that she brought to light.
Last year, at least seven state officials were identified by investigators as recipients of provocative e-mails with photos and videos. The messages surfaced during a review by Kane of her office's handling of the Jerry Sandusky sex abuse investigation.
The case is Commonwealth v. Kane, MJ-38120-CR-298-2015, Montgomery County District Court 38-1-20 (Norristown).
Before it's here, it's on the Bloomberg Terminal.
LEARN MORE