At Union Square Wines & Spirits, one of the best stocked shops in New York, wine director Jesse Salazar has a problem: His customers want Japanese whisky—and he can't get his hands on new bottles right now. In frustration, he even tweeted this photo of an invoice: "Item not available," it reads, straight down the line.
"We tried to place an order for Japanese whisky," he says, but it was impossible to get it filled. "Anything older than 12 years old has become something of a unicorn."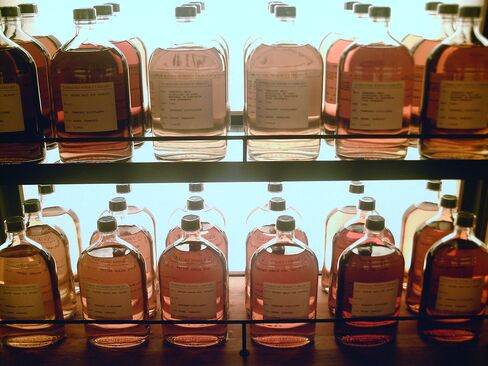 Over the past year, demand for Japan's luscious, silky whisky has "completely exploded" among Western drinkers, Salazar says. In particular, interest picked up after critic Jim Murray proclaimed a single malt from the Yamazaki distillery "the best in the world," in November 2014. Of course, that bottling immediately flew off the shelves, and prices spiked.
"It's not quite Pappy crazy, but it's headed in that direction," Salazar predicts, referring to Pappy Van Winkle, one of the most sought-after bourbon labels.
Sayonara, Age-Statement Whiskies
In fact, it seems that Western drinkers have started consuming so much Japanese whisky that even the biggest producers have been forced to make adjustments to avoid running out of supply. For example, Beam Suntory and Nikka are pulling back some or all of their popular age-statement whiskies and replacing them with non-age-statement products, which can be rolled out faster to thirsty buyers.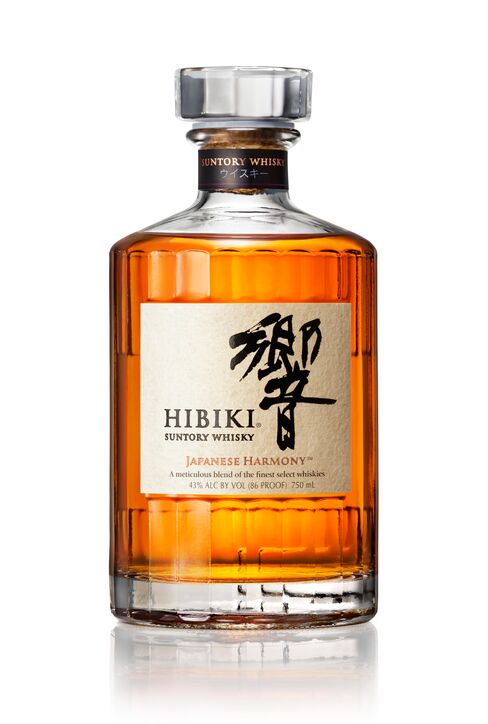 In June, Suntory unveiled Hibiki Japanese Harmony ($65), a blend of malt and grain whiskies that tastes strikingly similar to the Hibiki 12-year-old bottling, with a delicate mix of honey and stone fruit, but the Harmony carries no age statement. Although the popular Hibiki 12 hasn't been officially sunsetted, don't hold your breath trying to find it. "Hibiki Japanese Harmony will now be our central focus," a representative from Beam Suntory confirms, alongside Hibiki 17 ($150) and Hibiki 21 ($250).
Similarly, Anchor Distilling, Nikka's U.S. importer, has taken an even more draconian approach, driven by "remarkable demand" and efforts "to maintain stocks and balance the needs of long maturation periods." Nikka's aged single malts (Yoichi 15-year-old, Miyagikyo 12-year-old, and Taketsuru 17- and 21-year-olds) are now available in the U.S. on a limited allocation basis, while the Nikka Coffey Grain ($70) as well as a new non-age-statement whisky, Taketsuru Pure Malt ($70), will remain "readily" available. Nikka expects to release additional non-age-statement whiskies in 2016 as well.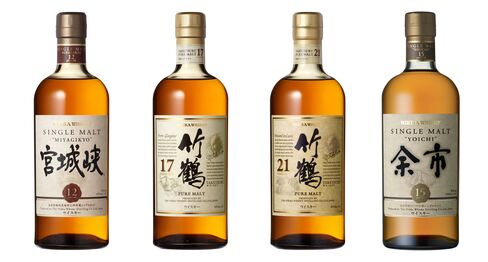 This is not to imply that these bottlings aren't any good—the Coffey Grain is light and easy-sipping; the Miyagikyo 12-year-old, with its delicate balance of smoke, white flowers, and honey-sweet fruit, is just stunning. And once the bottles currently on the shelves are depleted, Miyagikyo will become near-impossible to get.
New Bottles on the Block
The timing couldn't be better to learn that three more Japanese whisky producers have quietly started to release bottlings to the U.S. All three are smaller distilleries with relatively limited output, and many of these likely will sell out quickly. But these whiskies are spectacular, and some are destined to become cult objects, worth snapping up for holiday gift lists while you still can. A quick guide to the new kids in town:
Chichibu Distillery: This tiny distillery was left in disrepair after Japan's whisky market collapsed in the 1990s. Owner Ichiro Akuto rescued the crumbling operation, along with 400 casks of old stock that had languished for decades (Akuto calls them "my children"), and reopened Chichibu in 2008. Look for Ichiro's Malt "On The Way" ($200), a sweet-and-spicy blend of three- to five-year-old whiskies (a five-year-old single malt is "on the way," get it?), as well as Ichiro's Malt "The Peated" ($250), a deliberately smoky beast that Akuto likens to Scotland's super-peated Ardbeg and Laphroaig.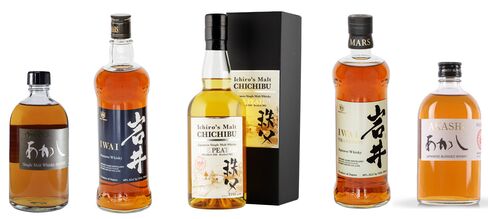 Mars Shinshu Distillery: Named for Kichiro Iwai, "the silent pioneer of Japan whisky," the Iwai ($37) and Iwai Tradition ($65) bottlings are fruity and complex. Note: A previous release, Mars Maltage, won "World's Best Blended Malt Whisky" at the 2013 World Whiskies Awards, so these will attract some attention for sure.
White Oak Distillery: One of the smallest distilleries in Japan, located near Kobe, makes its mark with unusual finishes, letting the whisky rest in former bourbon, sherry, wine, and even shochu barrels. The end results are bold, luxe, and bourbon-y whiskies. Look for two releases: Akashi ($47), a blended, lightly peated whisky; and Akashi single malt ($70), a stellar sipper with a whiff of campfire smoke.
These are the bottles to grab right now, along with the vanishing age-statement whiskies from Nikka and Suntory. (A note on those going-soon bottles: They're already scarce in the New York metro area, but it may still be possible to find bottles elsewhere in the country. "Sometimes when I visit my family, I'll drive up and down the West Coast picking up older inventory," Union Square's Salazar confides.)
Meanwhile, you may have an easier time securing a dram than a full bottle; it's not unusual for bars and restaurants to get their allocations ahead of retailers, Salazar says. For those seeking a running head start, the newly opened Bar Goto is offering Ichiro's "On The Way" at $18 for a 1-ounce pour. Smart drinkers will be exploiting that loophole until the bottle is tapped.
Before it's here, it's on the Bloomberg Terminal.
LEARN MORE