Charting the Market Meltdown
Global markets have taken a dramatic slide in recent weeks that's affected nearly every major country and every asset class, from oil to dollars to stocks. The chaos reached a fever pitch on Monday, when U.S. stocks saw one of the most volatile days in history, including the Dow Jones Industrial Average making multiple 500 points swings in a single session. Here's a look at what's happened.
A major selloff in equities has spread from China to Europe to the U.S. with several major indexes making sharp downturns, including the S&P 500 entering correction territory for the first time since 2011.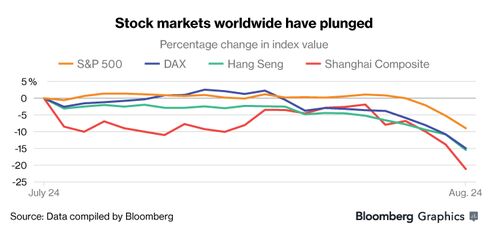 The wild selling has sparked a surge in volatility, as the VIX has more than doubled in the last week.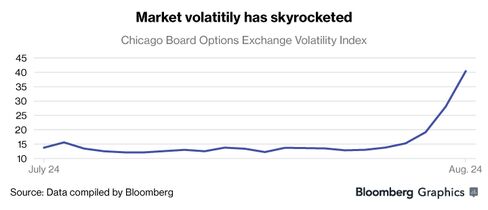 Meanwhile, investors looking to cut risk from resource-producing countries and concerns over a looming Federal Reserve rate hike stormed global currency markets, sending the U.S. dollar on a downward slide against the yen and the euro.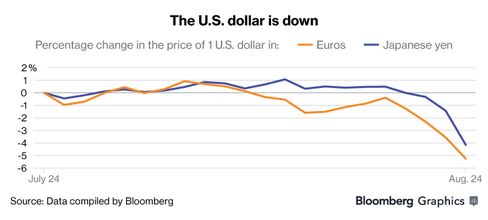 In addition to the equities slide, the Bloomberg Commodity Index sank to a 16-year low, led by the rout in global crude prices.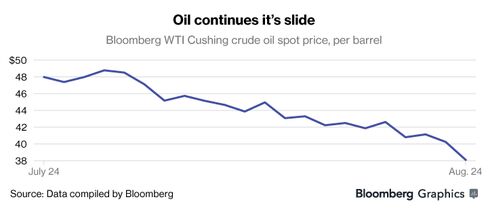 Note: Data as of 4 p.m. Monday, New York time
Before it's here, it's on the Bloomberg Terminal.
LEARN MORE