Birinyi Says Stocks to 'Come Out OK' After Short Correction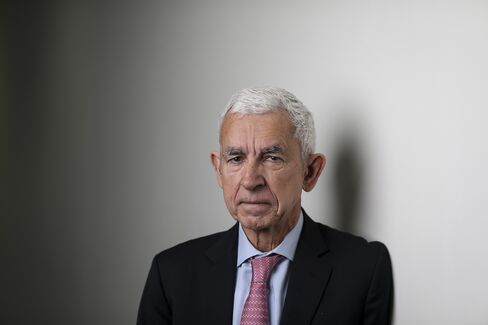 While the selloff lashing global equities is painful, its cause is no mystery -- and that's a reason for optimism, according to Laszlo Birinyi, the investor whose bullish calls have repeatedly come true since 2009.
"When the issues are on the table, the market will do what it has to to adjust and come out OK on the other end," Birinyi, the president of Birinyi Associates in Westport, Connecticut, said in an interview on Bloomberg Radio's "Surveillance" with Michael McKee. "That other end may be a while, and it may not be fun getting there."
Concerns about China growth explain the rout that has erased more than $9 trillion from worldwide equities since May, said Birinyi. Better that investors know what's causing the losses than not know, he said.
"If you go to the doctors and you can really articulate what your illness is and what your pain is, your chances of getting a prescription and a remedy is pretty good," said Birinyi. "Now we know what the problem is, and hopefully the Chinese and other people can make a few adjustments and, not make it go away, but lead to a more balanced conclusion."
Equities around the world slumped for a fifth day as concern about an economic slowdown in China continued to take a toll as the Federal Reserve prepares to raise interest rates. Futures on the Standard & Poor's 500 Index were down 4.1 percent as of 9:10 a.m. in New York.
Previous Selloffs
The selloff bears resemblances to losses that hit equities in 1998, when financial stress from Asia to Russia sent the S&P 500 down 19 percent, only to recover in three months.
"I wouldn't expect a mirror image but my point is that for all the negative things I've read this weekend, almost all of these have been comments by people who were bearish to begin with," Birinyi said. "This is a short term painful correction but when you have a situation where the market is well aware of the issues, the market has ability to correct."
Birinyi has defied market pessimists throughout the 6 1/2-year bull market, writing in December 2008 that stocks had reached their lows. In September 2011, he said U.S. companies were earning too much to be dragged lower by Greece's debt crisis. The index bottomed the next month and then climbed 14 percent through the end of the year.
While Birinyi is hesitant to put out a specific market forecast due to "too many moving parts," he isn't ready to hit the panic button quite yet.
"Yes, this is difficult and yes it's painful, but it's not without precedent," said Birinyi. "It's the kind of thing markets go through every once in a while."
Before it's here, it's on the Bloomberg Terminal.
LEARN MORE