Why One Wall Street Analyst Thinks You'll Start Spending More
A credit survey portends a pickup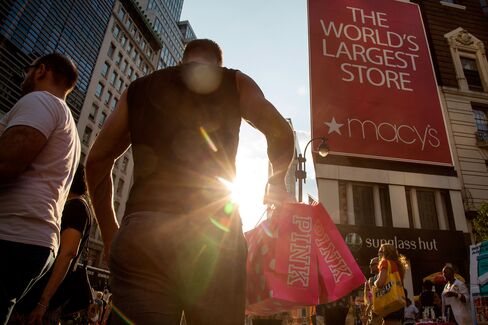 After a few middling months, U.S. consumer spending is poised for a pickup, according to one Wall Street analyst.
The chart below tracks the relationship between the amount of credit extended to businesses by their suppliers — as measured by the National Association of Credit Management — and the Commerce Department's retail sales gauge excluding food, autos and gas stations. As access to credit increases, retail sales tend to pick up, according to Dan Binder, an equity research analyst at Jefferies & Co. in New York.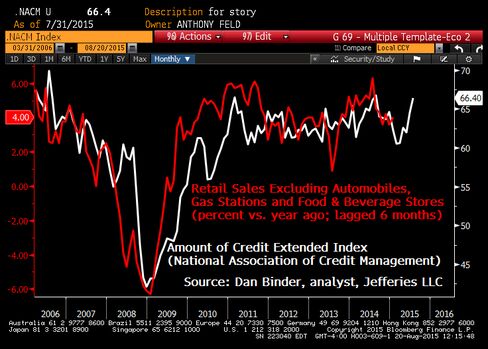 By climbing to its second-highest level since February 2011, the business borrowing measure is "moving in the right direction," Binder said. More credit supports job growth, which fosters a "healthier consumer," he said.
This is good news for retailers as well as the broader economy as consumer spending accounts for almost 70 percent of U.S. gross domestic product.

Before it's here, it's on the Bloomberg Terminal.
LEARN MORE