Mercedes has announced the newest versions of its top-selling C-Class line, which will make their debut at the Frankfurt motor show and go on sale in summer 2016.
The 2017 Mercedes-Benz AMG C63 Coupe and Coupe S version are special not only because of their massive power (503 hp in the S) and speed (zero-60 mph in 3.8 seconds) but because they're the latest members of a growing group of so-called have-it-all cars: luxury sedans basically squished into the body of a coupe.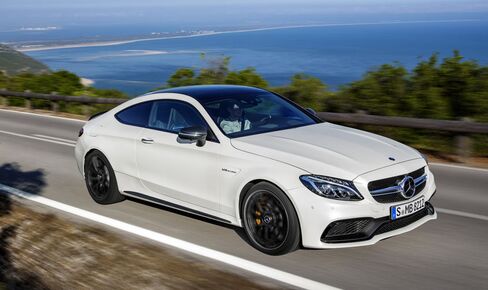 The idea is that you get the elegant design and space of a posh towncar, with the athleticism of a sports car.
Foremost in this class are such vehicles as the BMW M4 Coupe, the Audi RS5, and the Cadillac ATS-VTK. The new C63AMG fits right in, with a softly sloped roofline and creature comforts on a par with towncars with bodies far larger than its gymnast-compact frame. But its AMG pedigree makes it aggressive in a way no sedan can touch.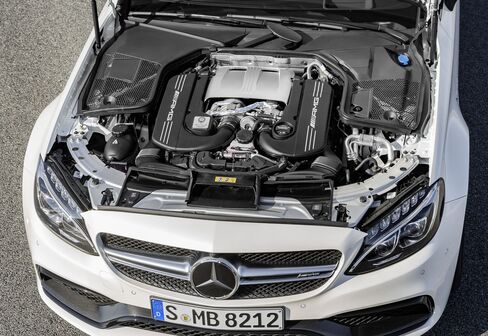 The C63AMG stands out as well in this pocket of newcomers as the only V8 turbo in the group. Its 4.0-liter V8 engine has two turbochargers placed square between its cylinder banks in a special configuration called a "hot inside V." Hot.
What's more—you'll want to know this when you take the car up to the track—AMG has made a special "ride-control" suspension with electronically controlled shock absorbers, dynamic transmission modes, and a rear-axle, limited-slip differential, all of which make the car super-smart when you drive—it'll anticipate corners, turns, weight changes—and supernaturally glossy as it glides you around turns. It's something a straight sedan just can't do.
Better yet, the new C63AMG looks different enough from the standard C-Class that it'll be unmistakable to anyone who cares. The only thing the siblings have in common is their doors, roof, and trunk lid. Otherwise, the wider stance, stretched front and rear axels, and flared wheel arches on the C63 AMG (not to mention ample badging inside and out) set it far apart aesthetically from otherwise pedestrian sport coupes.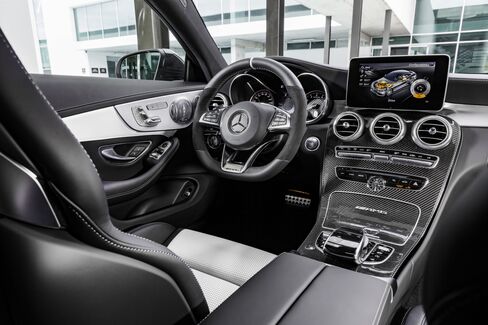 The whole idea is that if you buy this whip, you're going to want to take it to the track—but because of the Mercedes-refined leather, drive technology, and intelligent design inside and out, you'll be a whole lot more comfortable during hot laps than those chumps in the bare-bones Lotuses and Porsches.
More's the pity.
Mercedes hasn't announced pricing yet on the new C63AMG, but expect it to be in the low $70,000 range. Which, considering that you're basically getting all the benefits of a luxury sedan incarnated into a sexy coupe (with turbo), is quite a steal.
Before it's here, it's on the Bloomberg Terminal.
LEARN MORE